C&K Names Roger Bohannan Medical Segment Leader
C&K Names Roger Bohannan Medical Segment Leader
By News Author | February 26, 2018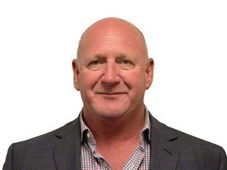 C&K, one of the world's most trusted brands of high-quality electromechanical switches, today announced that it has named Roger Bohannan its Medical Segment Leader. In this role, Roger Bohannan will lead the development of global strategic partnerships and lead the development and promotion of C&K's medical device product line to ensure the company supports the most technologically advanced requirements of its client roster. 
"Roger has focused exclusively on the medical industry for more than 20 years," said C&K CEO John Boucher. "He is a valuable addition to the management team as we look to drive market awareness and customer demand globally for our innovative line of electromechanical switches." 
Bohannan most recently served as the business development manager at Calvary Robotics, where he supported production and operational leadership, helping to increase medical industry production, improve quality and enhance yield – all while lowering costs. Prior to that, he founded MedSource Sales Inc., a medical device component and assembly contract company that he sold in 2016. 
There are few industries that can be considered as "mission critical" as the medical device industry. Quality of life depends on medical products working correctly, each and every time. With an aging global population, there is an increased need for today's medical devices to perform as designed every time, including in harsh conditions, at increased frequencies and for longer time periods than ever before.  
C&K offers a diverse group of switches that offer medical product designers and manufacturers high reliability, miniature size, long cycle life, corrosion resistance against body fluids and the option for customization. The company's medical product switch portfolio was designed with these requirements in mind and is focused around the main application areas in the medical device market: diagnostic products (such as patient monitors and imaging equipment), surgical and critical care devices, home health care products (such as glucose testers, drug delivery and blood pressure monitors) and hearing aids. 
C&K is uniquely positioned to address the needs of the medical device industry, whether the application is a minimally-invasive surgical tool in a hospital operating room, or an advanced diabetes medication delivery system in the rapidly growing home care market. 
"C&K is the rare combination of an industry leader with great potential to grow," said Bohannan. "The company's unique core competencies match perfectly with the medical industry's design demands. Our highly automated, globally positioned, high volume manufacturing capability meets the business demands of the medical industry. C&K's technical expertise, technical support, high quality and long life cycles sync perfectly with the demands of medical devices. We have the ability to provide the perfect switch for the application. If that means supporting bio-compatibility, haptic customizations or sterilization demands, we have a solution. If that means matching haptics, across multiple switch types, supporting an entire product line, we can do that. C&K's capabilities in support of the medical segment are wide ranging. I'm looking forward to using the knowledge I've accumulated during the past two decades to help C&K capitalize on international markets and form strategic partnerships with key medical brands." 
About C&K
Founded in 1928, C&K is one of the world's most trusted brands of high-quality electromechanical switches. The company's unmatched custom design capabilities are recognized globally by design engineers who demand reliable switch performance. C&K offers more than 55,000 standard products and 8.5 million switch combinations to companies that design, manufacture and distribute electronics products. Used in automotive, industrial, IoT, wearables, medical, telecom, consumer products, aerospace, and POS terminals, C&K products include tactile, pushbutton, snap-acting, toggle, rocker, detect, DIP, keyswitch, navigation, rotary, slide, switchlock, thumbwheel, smart card readers, high-rel connectors and custom assemblies. C&K is headquartered in Newton, Mass. with global design centers in Newton Mass., Dole France, and Huizhou China. For more information, please visit www.ckswitches.com or connect with us on LinkedIn and Twitter.