C&K Partners with Charlton Group to Expand its North American Presence in the Automotive Market
C&K Partners with Charlton Group to Expand its North American Presence in the Automotive Market
By News Author | April 16, 2018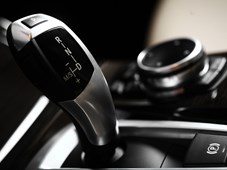 C&K, one of the world's most trusted brands of high-quality electromechanical switches, announced that it has partnered with Charlton, a reseller for global manufacturers that supply products to the world's largest automotive groups. Charlton will work with North American based OEMs to avail new opportunities to C&K at automotive companies and tier one manufacturers. C&K's collaboration with Charlton will provide automotive designers with access to C&K's reliable, high-performance, high-quality switches for use in their innovative applications and designs.
"The Charlton Group is extremely excited to be working with C&K and adding the company's outstanding product line to our portfolio," said CT Charlton, Vice President and Industrial Segment leader, Charlton Group. "With 40 years in the industry and offices around the globe, we believe Charlton will be an effective sales tool for C&K's broad range of components. We pride ourselves in finding the very best manufacturers in the automotive industry and are honored to be serving one of the world's leading brands of electromechanical switches."
C&K's automotive switch portfolio offers unmatched custom design capabilities that can withstand the harsh environment as required for modern vehicles. Features such as tight product tolerances, haptic-on-demand, acoustical adaptation, environmental & process sealing and mechanical or electrical interface integration are critical in the automotive switching design process to ensure manufacturers build reliable and safe automotive systems.
"The automotive market demands reliability and dependability for mission critical applications – applications that must also meet industry standards," said Phillip Gerard, General Manager, Americas, C&K. "Charlton has a long history of solving unique problems in the automotive market and we are excited to work with them to present our industry-compliant solutions to a wide breadth of customers in North Americas."
The recent influx of electronics integrated throughout a vehicle – from the engine, to the power train, to comfort systems and more – create complexities for automakers who need to build their vehicles in compliance with ISO 26262 and (IATF) 16949, industry standards ensuring automotive electronics systems keep drivers and passengers safe. By collaborating with Charlton, more automotive companies will have greater access to C&K's high-quality, compliant and customizable switches, so that designers and engineers can create the vehicles they intend without compromise.

About C&K
Founded in 1928, C&K is one of the world's most trusted brands of high-quality electromechanical switches. The company's unmatched custom design capabilities are recognized globally by design engineers who demand reliable switch performance. C&K offers more than 55,000 standard products and 8.5 million switch combinations to companies that design, manufacture and distribute electronics products. Used in automotive, industrial, IoT, wearables, medical, telecom, consumer products, aerospace, and POS terminals, C&K products include tactile, pushbutton, snap-acting, toggle, rocker, detect, DIP, keyswitch, navigation, rotary, slide, switchlock, thumbwheel, smart card readers, high-rel connectors and custom assemblies. C&K is headquartered in Newton, Mass. with global design centers in Newton Mass., Dole France, and Huizhou China. For more information, please visit www.ckswitches.com or connect with us on LinkedIn and Twitter.
About Charlton
Since our inception in 1978, The Charlton Group has grown into a multi-billion dollar company.  We take pride in representing global high quality manufacturers and increasing their sales and reputation worldwide with specific focus in North America and Europe.  The Charlton Group is an engineering oriented value added group offering warehousing, distribution, and detailed program management in the technical and commercial areas.  Charlton maintains offices on 5 continents but we are proud to call Detroit Michigan home.