Electrosurgery & Critical Care
Switches for Electrosurgery and Critical Care Applications
C&K's medical products switch portfolio is well suited to the mission-critical requirements of surgical and critical care equipment. When undertaking a surgical procedure, or providing critical care, devices need to work correctly – and to be able to be used again and again without a degradation in performance.
The company's tact, rocker and pushbutton switches have been tested over time in demanding medical applications including electro-surgery instruments and surgical staplers, defibrillators, endoscopy equipment, ventilators, surgical lasers, and infusion pumps.
Performance attributes which differentiate C&K's switches include resistance to body fluids, miniature form factors, and tunable haptics. Switches can also be customized to include lighting features, wire terminations or even built into modules based on end customer requirements. 
Select a product to view technical specifications, drawings and request a sample.
Applications
Electro-surgery Instruments

Surgical Staplers

Power Supplies / Generators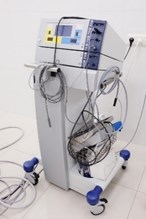 Surgical Lasers

Infusion / Feeding Pumps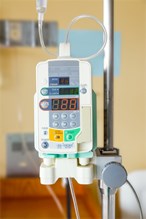 Ventilators & Anesthesia Equipment

Endoscopes

Defibrillator