Diagnostic Equipment
Switches for Medical Diagnostic Equipment
Man-machine interface (MMI) components on diagnostic equipment must be reliable and long-lasting, ensuring the medical device will work at critical moments. C&K's market-leading diagnostic equipment solutions portfolio includes a wide range of high performance switches for patient monitors, medical instruments such as ECG/EKG machines, clinical lab equipment, imaging equipment, blood & urinalysis testing devices, x-ray equipment and ultrasound machines. 
For power and cycle actuation buttons, the company's line of pushbutton switches offer gold-plated contacts, panel or board mounting and can come either illuminated or non-illuminated. Rocker switch models, commonly used as power switches, have snap-in mounting features as well as illuminated and non-illuminated options. C&Ks miniature and ultra-miniature tact switches have a variety of actuator heights and can be easily fine-tuned to ensure customers are engineering products with the proper sound and feel.
Select a product to view technical specifications, drawings and request a sample.
Applications
Patient Monitors

X-Ray / MRI / Angiography

Medical Imaging (CAT / PET / SPECT)

Ultrasound

Blood Analyzers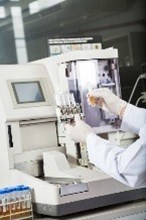 EEG / ECG