C&K's Vertical Integration Makes Us a Global One-Stop-Shop for Switches
C&K's Vertical Integration Makes Us a Global One-Stop-Shop for Switches
By Alain Naegellen | June 04, 2018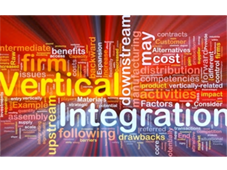 At C&K, customers are at the heart of our company. As such, our engineering teams are dedicated to collaborating with our customers and developing the tailored solutions they need – regardless of whether that means using one of our 55,000 standard products and 8.5 million switch combinations, or creating a custom solution that doesn't yet exist. A full value-based product development process is deployed at all C&K locations to select the best options available to meet a customer's specific needs. Our solutions range from manual, to semi-automatic, to full-automatic assembly. 
C&K is involved in the entire manufacturing life cycle required to build highly-reliable switches, including the stamping, molding, plating and assembly processes. Why? Because it's our vision to be the most innovative, dependable, one-stop global switch provider. This is only possible because of the strong, vertically integrated organization we have established, with expertise in industries including automotive, medical, industrial, aerospace and more. Take for example our recent IATF 16949 global certification – where we proactively became one of the first switch makers to meet the new automotive safety standards, so our customers never have to think about whether their product will be compliant. 
C&K switches are designed to meet high-quality standards and efficient, cost effective production schedules, so you can get your solution to market quickly.
Another contributor to C&K's excellence is our global footprint, which helps us support local customers with varying engineering requirements. With three design centers in America, Europe and Asia and two manufacturing plants in Europe and Asia, we have the reach to meet a range of design needs from anywhere in the world. C&K develops, builds and manages its own facilities, from tools, molds, and plating lines to full-assembly automatic machines, to assure quality standards are met – a promise we've been delivering on for nearly a century. 
C&K's vertical integration is essential to making us the global one-stop-shop for electromechanical switches. Converging our proprietary production equipment and methods has enabled us to not only meet, but exceed customer demands by ensuring an unmatched level of quality in each solution. 
Despite being a leader, we're not content to rest. We're always working on innovative new products and keeping sure we're meeting industry standards in the markets we serve. To stay updated on our progress, check out our news section, which highlights some of our most recent achievements.