C&K Switches Powering Modern Operating Rooms
C&K Switches Powering Modern Operating Rooms

By Roger Bohannan | May 21, 2018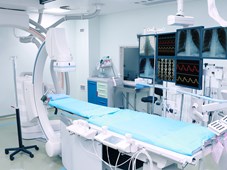 The average person would think that the operating room (OR) is a haven for chaos and stress – after all, they are responsible for the very livelihood of their patients. In reality, the OR is a room of order and confidence. It's the playing field of our most highly trained and practiced professionals. Some highly paid and trained professionals only play on Sundays. This team of professionals are capable of playing every day. And when they perform, there is much more at stake. These are our Doctors, nurses and technicians we trust in the OR. Patients rely on them to perform surgery without flaw. Added to this is the sheer hustle and bustle that naturally occurs inside the OR that doctors and nurses have to navigate with confidence. The last thing doctors and nurses need to worry about is if their medical equipment and instruments will work properly when needed.
The switch on a medical device is the bridge between the medical professional and the medical device. When it comes to performance in the operating room, consistency, long-life and quality of the switches used in medical devices are critical to supporting a high level of confidence in the OR. And C&K has an expansive switch portfolio – everything from tactile, to rocker, to detect and pushbutton switches – that medical devices design engineers have come to rely upon to create the devices that raise the level of performance and as a result, raise that level of confidence.
Tactile, rocker or pushbutton switches can be used to create an audible response on medical devices that provide doctors and nurses with a consistent haptic sensing or condition. This is important since doctors and nurses oftentimes need to perform surgery while looking at a magnified image of the patient's anatomy. This requires engineers to design in haptics to allow the Doctor to "feel" that the medical device is performing as expected.
Medical devices must also have long life cycles to withstand serious impact, or even something as simple as a doctor pressing too hard on a button. The switches and components that make up these medical devices must have a significantly longer life cycle than the device itself to stand up to these conditions. Components such as sealed nano pushbutton switches and detect switches are ideal to handle the realities of the operating room, ensuring medical devices will work reliably for years in all kinds of challenging situations.
Customization is also a key factor for engineers who need to design medical devices that meet today's changing industry requirements. Despite a large number of medical device suppliers, and an even bigger catalog of commercial off-the-shelf components, most design involves some compromises to provide the exact performance required.
At C&K, we can customize any switch to meet the most demanding customer requirements across our Medical Switch Product line, such as haptic matching. We also take the time to understand the requirements of the application and make recommendations around the best way to integrate the component that saves an OEM time, cost and headaches.
By working with C&K, design engineers can be sure they're choosing the best switches for their medical applications.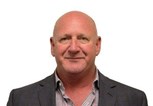 By Roger Bohannan, Medical Segment Leader, C&K