Get your game on – switches for the high-performance home gaming market
Get your game on – switches for the high-performance home gaming market
Get your game on – switches for the high-performance home gaming market
By Mike Bolduc | December 11, 2018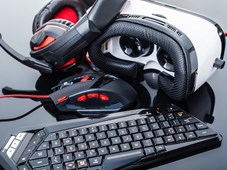 When it comes to the ultra-competitive consumer gaming market, the performance of the controller and gaming accessories can often make or break the experience. The performance of these devices can depend in large part on the myriad switches each contains – get those right, and you're onto a winner.
The consumer gaming market is booming, of that there can be no doubt. Although mobile gaming is the real growth segment, both PC and game consoles continue to hold their own. The latest Global Games Market Report from Newzoo forecast that 2.3 billion gamers across the globe will spend $137.9 billion on games in 2018. This represents an increase of 13.3% from the year before, or $16.2 billion. Digital game revenues will take 91% of the global market, with $125.3 billion. Mobile gaming will continue to be the largest segment, following ten years of double-digit growth since the first iPhone was launched in 2007. Console gaming is the second-largest segment, generating $34.6 billion in 2018, while PC games will bring in $32.9 billion.
Both PC and console games have shown steady growth over the past few years despite the threat from mobile gaming. This year, console will generate $34.6 billion and capture 25% of the market. PC gaming will generate $32.9 billion, making it the smallest gaming segment with a 24% market share. 
The report also predicted further room for growth in the console segment if publishers continue to improve in-game spending options while retaining the upfront price point. Live streaming and E-sports will also be fully embraced by the console segment by 2021, further driving player engagement. We forecast the console segment to grow to $39 billion in 2021 with a CAGR of +4.1%.
All three of these segments utilize controllers and related gaming accessories such as virtual reality (VR) glasses and gaming headsets which incorporate high end audio headphones with a microphone for online gamers. These products can range in price from $40 for lower-end mobile gaming to over $300 for high-end PC and console systems. At their best, these devices can enhance user enjoyment.  However, if they fail to perform, they can be a source of frustration - and that experience is often determined by the performance and reliability of the switches. Each device will feature a mixture of tactile, pushbutton, and slide switches, with up to twelve on a typical game controller, several switches used on the VR headset remote for menu, select, forward and back buttons, and a combination of slide and tact switches for gaming headsets for on/off control, muting, pairing, and other functions.
For designers and purchasers of components for controllers and gaming accessories, there are several requirements from switches. They must above all be reliable with a long cycle life, conform to the restricted space requirements, have excellent haptic properties and finally, be suitable for customization.
C&K has the expansive switch portfolio and unmatched custom design capabilities to ensure consumer product designers can find the correct switch for their innovation, regardless of what they are designing. For tactile switches it offers a broad range of miniature tactile, ultra-miniature tactile and micro miniature tactile switches for printed circuit board mounting. These are available in J-bend, gull-wing, illuminated, sealed, low-profile, low-noise, SMT and through-hole versions. All of C&K's tactile switches are designed for the most demanding applications and have "tune-able" haptics in order to achieve the exact sound and feel desired for the perfect gaming experience.
There are numerous switches available for this market. The KMT0 series nano-miniature SMT top-actuated switch comes with the smallest footprint and thickness and an integrated actuator.  With operating life to a million cycles, excellent haptics, and ability to withstand harsh environments and operating conditions, it's an ideal switch for high performance gaming equipment and accessories such as virtual reality (VR) headsets and mobile gaming controllers.
Other popular switch choices for both mobile and console based gaming products include the KXT3 and KSC series tact switches.
The KXT3 series ultra-low profile top-actuated tactile switch is reliable and long-lasting, built to meet the specific needs of engineers creating the next generation of gaming devices. The switch has a 3.0 x 2.0 mm footprint, 0.6 mm thickness and a high number of cycles. The KSC2 and KSC4 series of sealed tactile switches are IP67 rated and have soft actuators for the haptic experience preferred by most gamers. They meet the size and performance requirements of products with small surface areas, but can also withstand the harsh usage conditions such as vibration and shock typical of serious gamers.
For gaming accessories such as headphones and VR headsets, popular tact switches include the KMR4, PTS810, PTS830, and the side mounted KMS.  Miniature slide switches such as C&K's JS and JSM series are also commonly used on headphones and gaming headsets.
When designing keyboards for professional, industrial or even gaming uses, it's critical that the parts used are reliable and guaranteed to last a long time. The KBD series keyswitches provide the reliability, high performance and long life cycle that high usage gamers depend on. With cycle life to 50 million cycles and a variety of actuation forces, the KBD is an excellent choice for high end gaming keyboards.
Whatever switches are selected from C&K's extensive range, they are sure to guarantee that the gaming experience runs smoothly, ensuring the optimum experience for the gamer.  Through performance, reliability, and products customized to specific user needs, C&K is enabling the next generation of gaming devices.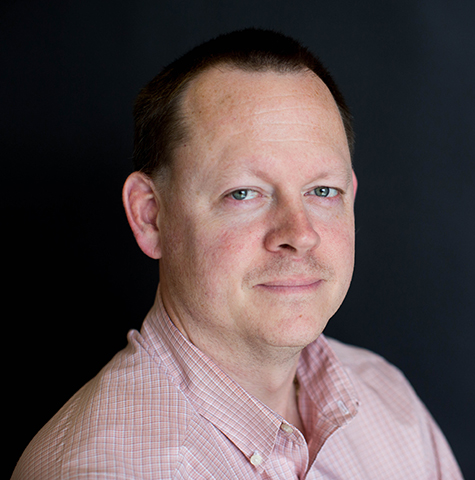 Mike Bolduc
Global Segment Manager
Industrial