Staying ahead of the curve in product development
Staying ahead of the curve in product development
By Alain Naegellen | January 08, 2019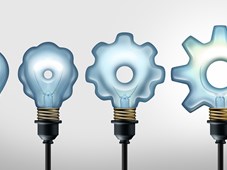 Product development is all too often a case of pushing out to the market the latest innovation that has been developed by the engineering team. This product is often focused on some technology roadmap that has been developed in-house and based on a company's expertise. But gaining real value from product development means making a product that adds value to your customers' activities. That is the essence of value-based product development (VBPD), a term which is related to lean process and product development (LPPD).
The real significance for any company is what its clients or potential customers value now or in the future. To succeed with this approach, you must define value entirely from the perspective of customers, rather than be tempted to simply apply definitions that you or your team feel they should be. For many organisations with a traditional product development strategy, this can be a difficult proposition.
The first step for any company treading this path is to define value.
James Womack, formerly the research director of the International Motor Vehicle Programme (IMVP) at the Massachusetts Institute of Technology (MIT), has developed many studies such as this report on this topic. He is also the founder and chairman of the Lean Enterprise Institute, a non-profit institution for the dissemination and exploration of Lean thinking with the aim of further development of the lean enterprise. He defines value as the "right product to the right customers at the right price and at the right time."
To be able to succeed in achieving this, it is crucial to understand as much as possible about your current and potential customers. It takes considerable effort to build this knowledge, but because it is a value-added activity, it is an integral part of the whole process. So, you should start collecting information: meet with customers and research their behaviors, explore their motivations and how they interact with your products.
The VBPD process is not restricted to the R&D team; it is a company-wide philosophy, which ensures that any issue in any department is identified, anticipated, addressed and fixed when it comes to new product introduction. Throughout the process, each department is involved in the development and the decisions from the earliest risk identification stage. VBPD is not a reporting tool, but rather a decision and driving tool.
Within C&K we have followed this methodology since 2004, and it has enabled us to serve our markets so our customers can continue to add value to their products and services. Take the automotive market, for example. In the past, switches were simply to meet the basic needs of controlling lights, heaters and wipers. As time has passed, the way the switches look has also become a more important consideration to customers. Now, to add value to their products, one of the burning issues is haptics – the science and physiology of the human sense of touch, and acoustics. Haptics not only positions one manufacturer favorably against another, but can also be used to define the position of a model within a range of automobiles from the same manufacturer, for example. 
Similarly, in the world of gaming, the controllers for PC and console games can enhance user enjoyment – but if they fail they can be a source of frustration, and that experience is often determined by the performance of the switches. Each controller will feature many switches, a mixture of tact and pushbutton, with around eight to ten per controller. Again, by fully understanding the requirements of our customers, and indeed their customers, we are able to develop products that are reliable, with a long lifecycle, conform to the restricted space requirements, have excellent haptics and, finally, are suitable for customization.
At C&K you will find evidence of the VBPD methodology across our range of solutions. It has enabled us to provide the right products at the right time for all our customers, and to stay ahead of the curve in product development. 
 
A video explaining Lean Process and Product Development by the Lean Enterprise Institute: https://youtu.be/YY7OTfg3zJw