The Growth in Medical Data is Improving Lives
The Growth in Medical Data is Improving Lives

By Roger Bohannan | November 19, 2018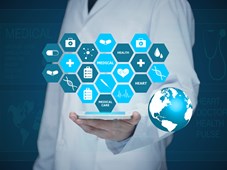 The inexorable rise of the Internet of Things (IoT) has enabled the production and collection of huge amounts of data – "big data" – across all industries. Healthcare is no exception, and the continued growth in medical data, along with the technologies to share, store and analyze it, is enabling a fundamental transformation of healthcare delivery, with a positive impact on costs, clinician effectiveness and patient outcomes.
We look at some of the factors driving this transformation and also at some examples of how medical data is being used to improve, and even save, the lives of patients. We also consider some of the devices enabling the generation and collection of medical data, and the important role that switches play in them.
The IoMT
A significant growth in the number of connected medical devices in recent years, along with advances in the systems, software and connectivity technologies which enable the capture and sharing of medical data, has given rise to the Internet of Medical Things (IoMT).
While the ever-increasing numbers and types of connected medical devices are capable of generating a wide range of health data, the real power to transform healthcare delivery comes from the ability to correlate and analyze this data. "Big data" in the context of the healthcare industry includes not only data transmitted from connected devices but also patient records, health plans, results of clinical trials and other types of information. While challenging to manage, this data can generate key insights when analyzed, which is why big data analytics technology is so important to heathcare. Rapid analysis of large amounts of information – both structured and unstructured – enables healthcare providers to provide lifesaving diagnoses or treatment options almost immediately.
Recognizing this, while at the same time seeking opportunities to move up the value chain, manufacturers of medical equipment are increasingly focusing their investments on developing the systems and platforms which store, correlate and analyze medical data.
Device Types
IoMT platforms such as CareLink and HealthSuite depend on reliable data collected by a wide range of "things" or devices deployed in the clinical environment, worn or even implanted in the patient. Whether the device be a blood glucose monitor, insulin pump or wearable sensor, precise and reliable operation in a range of environments is critical. Designers of medical equipment must therefore carefully select components that are capable of meeting demanding specifications, including miniaturization, resistance to bodily fluids requirements.
With switches key to the operation of many of today's advanced medical devices, a reliable and trusted switch supplier such as C&K is essential. As the world's leading provider of medical device switches, C&K's medical switch range, built on the quality and superior electrical performance of switches such as KSC2, KMR, KMT0 and HDT, makes it the first choice as partner in the design of mission-critical medical devices.
Conclusion
The IoMT ecosystem has transformed healthcare delivery by enabling a wide range of new services, from remote diagnosis to disease and lifestyle management, in an era where when healthcare is becoming increasingly expensive, largely due to a growing and ageing population, with more people living longer while suffering from multiple chronic illnesses.
Connected devices that collect and generate medical data are the bedrock of the IoMT, and their ability to perform reliably in often hostile environments is critically important. Designers of medical equipment must choose their supply chain partners extremely carefully and, when it comes to switches, C&K should be the first choice.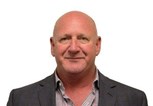 By Roger Bohannan, Medical Segment Leader, C&K