C&K's Busy Summer: Durable Switches for Harsh Environments
C&K's Busy Summer: Durable Switches for Harsh Environments
By Blog Author | September 06, 2017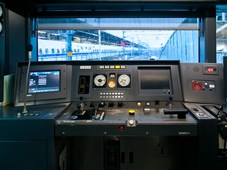 As most of the business world ends vacation season and gets back to work this week, we thought it would be a good opportunity to recap our busy summer and the new products we released!
This July, we released our new KMR6 & KMR7 microminiature tactile switches. If you're in the business of designing products for the medical equipment, personal health, automotive, consumer electronics or industrial electronics industries, then you need to check out these switches!
As you know, applications used in harsh environments (which are common in these industries) have to be both resistant to and protected from a variety of corrosive elements. Designs for these fields also require switches that are sturdy enough to survive regular and repeated usage. 


C&K's KMR6 and KMR7 no ground pin (NG) switches were built specifically to be waterproof, reliable and unaffected by vibrations. These switches are compact (2.8 mm x 4.2 mm), available in two heights (1.9 mm for the KMR6 and 2.5 mm for the KMR7) and are IP67 compliant. They are compatible with hydrophobic coatings and feature a life cycle of up to 300,000 uses. In addition, these switches are available in four actuation forces, ranging from 1.2 N to 4 N.
This August, C&K focused in on switches for the transportation and off-road vehicle industry. Innovative designs for heavy equipment, air travel or personal off-road vehicles all need a variety of reliable, high-performance switches and solutions in order to work properly. 
Designers of transportation and off-road vehicles need high-quality, extremely durable switches for control grips, joysticks, instrument panels, off-road panels, hydraulics, power control panels, heavy equipment, lifts and other applications.


C&K offers a wide range of switches especially designed for these harsh environments, where regular outdoor exposure and heavy usage is commonplace. Our switches are reliable, rugged and sealed against corrosion, ensuring that the switches, buttons and levers that power these vehicles work every single time.
So, welcome back, we hope you had a nice vacation – and remember that once you're ready to dig in and innovate with some new designs, our new switches are here to help!