Don't Forget the Importance of Switches in Smart Home Device Design
Don't Forget the Importance of Switches in Smart Home Device Design
By Mike Bolduc | September 26, 2017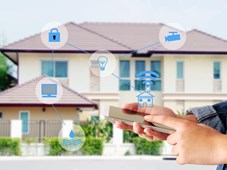 Last year, more than 80 million smart home devices – including products such as thermostats and smoke detectors – were delivered worldwide. While smart home devices are often recognized for having an advanced look and feel that offers a great user interface, designs that focus on that interface at the expense of the technology inside will ultimately fail. 
One of the key components that should not be left to the last minute are the switches used inside each smart device. Despite all our digital sophistication, humans are tactile creatures. That means a product's "feel" is an important part of a user's overall satisfaction with a product. For example, physical "on/off" switches are, in most cases, the first and last thing a consumer touches when using a device. This makes it critical to have a good first impression.
The most popular devices within the smart home include smart lighting, smart thermostats and home security products – all which count on switches to help them work. In the following, we take a quick look at each category and just how important switches are to each:
Smart Lighting
Modern smart lighting systems monitor home occupancy, the amount of natural daylight and usage patterns to provide a balance between ambience, security and electricity savings.  Smart lighting products include sensors to monitor these environmental inputs, along with wireless and communicating light switches, programmable dimmers and timer modules.  Typical operator interfaces include DIP switches for addressing wireless light switches and sensors as well as tact switches for wall modules, timers and dimmers. The tact switches used in these applications need to have a small size – so that they fit into today's, compact lighting styles – as well as a high cycle life, so they can be powered up and adjusted several times daily without needing to be replaced.
Smart Thermostats
Smart thermostats take information from various sensors in the home and combine it with occupancy usage patterns, making decisions on when to turn the heat or air conditioning on or off. In addition to powering those functions, switches are also used for "hard reset" functions in smart thermostats, as static electricity or power surges can sometimes interrupt the operation of equipment interfaces and require a manual "push" to restart the process. 
Beyond the ability to withstand many cycles – because of repeated daily use – and the need to be durable enough to stand up to "heavy handed" users, who treat devices and their switches roughly, the tact and navigation switches used on these products must be small enough to fit inside the modern streamlined design aesthetic – while also having the proper sound and feel to create the perception of a quality product. If it feels too loose or tight when touched, turned or pushed, then consumers may assume the entire device is broken.
Home Security
Internet doorbells come equipped with a built-in camera to show you who is at the front door; while smart door locks allow you to unlock the door remotely. Most smart locks utilize some type of miniature tact switch to setup or reset the lock. These switches also need to be small in order to fit in a lock structure, while still having the long lifecycle that consumers expect. Home security devices are selected, installed and expected to be able to deal with various environmental conditions – including rain and humidity – as well as occasional over-force conditions (think of the neighborhood kids and pesky salespeople who pound on the doorbell repeatedly).  
In the future, our homes will be filled with highly connected devices, someday enabling the security system to speak to the lighting system – and for it all to be controlled from our watches. Electronic switches and components, however, play a much larger role in that progress than most know. No matter how sophisticated smart home devices become, electrical switches and components will remain a direct connection point between a consumer and a device – meaning successful product designers will be those who don't wait until the last minute to factor switches into their designs.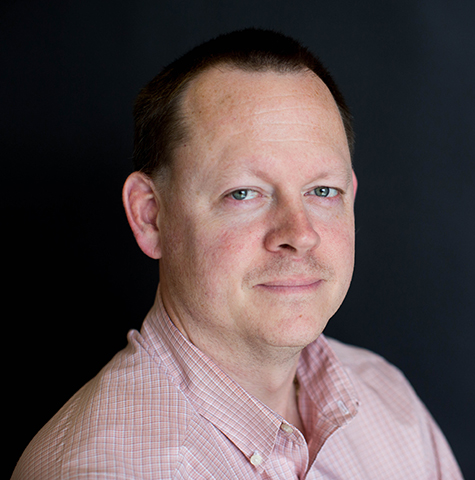 Mike Bolduc
Global Segment Manager
Industrial & Medical