The Future is Wearable
The Future is Wearable
By Mike Bolduc | August 21, 2017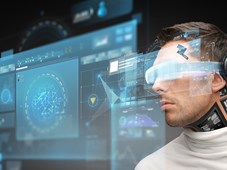 FitBits, Garmins, Apple Watches – these are probably the first things that come to mind when you think of wearable devices. However, wearables are making their way into the medical field, and the future is looking bright. Although not yet as widely used as its consumer counterparts, most medical device providers are adding IoT components to their product lines, and the benefits are compelling. 
To frame the potential for growth in the medical industry, let's first look at how consumer wearables have taken off. The market is expected to reach over $4 billion in 2017 (Statista) and is expected to increase 35 percent by 2019(BI Intelligence). Additionally, one in six consumers currently own and use wearable tech (Neilson). It's clear that the market is exploding, and doesn't seem to be slowing down anytime soon. So, what's driving demand for this technology within healthcare? 
First, increasing prevalence of diseases that require round-the-clock monitoring is a key trend driving the wearable medical device market. Specifically, patient monitoring, home healthcare, and health and fitness are the key factors behind this, according to Future Market Insights. Additionally, technological advancements and attractive product features, such as smartphone connectivity, are also helping promote adoption of medical wearables. 
Medical wearables are being developed to address a host of specific problems, such as COPD, asthma, heart arrhythmia, pain management, breast cancer, and a long list of other ailments. Communicated via cell phone and stored in the cloud, the data is compiled by clinicians and other medical personnel to offer a diagnosis, help with patient management, and aid studies. 
Of course, the benefits these medical wearables provide wouldn't be possible without the hardware powering the devices. Unlike smart watches and fitness trackers, the stakes are higher for medical wearables to function properly and meet patient needs, so engineers must keep some things in mind when making design choices for these products. 
For example, adding communication capabilities to support growing trends such as Telehealth means adding antennas, transmitters, and additional circuitry, which leaves less room for traditional components such as switches. However, while the switches that allow the user to interact with these products needs to take up less space than before, they still have specific performance requirements to operate reliably for many years. Switches must also be able to stand up in harsh environments, such as body fluids and sterilization chemicals. 
To paint the picture of the wearable medical devices that exist, let's look at some of the solutions that C&K is helping to power: 
Cardiac Monitoring: For people with potentially life threatening heart conditions, wearable ECG devices can monitor heart rate to check for arrhythmias. These patches can record events, such as chest pains, shortness of breath, and other concerning symptoms via a user-actuated tact switch, like C&K's KMR, PTS530 and KSC series. When an event is recorded, the device gets to work taking vitals, like heart rate, blood oxygen level, and skin temperature. 
Infant Monitoring: Baby cribs, socks, and diapers are even being influenced by the wearables trend to help improve infant health and give parents peace of mind. These devices can detect a wet diaper, body movement, and monitor blood oxygen levels. Powered by various sensors and actuated by switches such as C&K's PS series Power Button, these products collect data that may be used to shed light on unexplained infant deaths.
Pain Management: Wearable devices, which can deliver transcutaneous electrical nerve stimulation (TENS) or deliver pain medication are commonly used in the medical industry. From migraines to lower back pain relief, these devices need switches in order to actuate and function properly. C&K's PTS830 Switch is a good choice to power pain management products, such as electrotherapy devices.
With the global wearable medical device market projected to reach $12.1 billion by 2021(Report Buyer), it's clear that the future is wearable – and that growth will likely be in large part thanks to medical applications.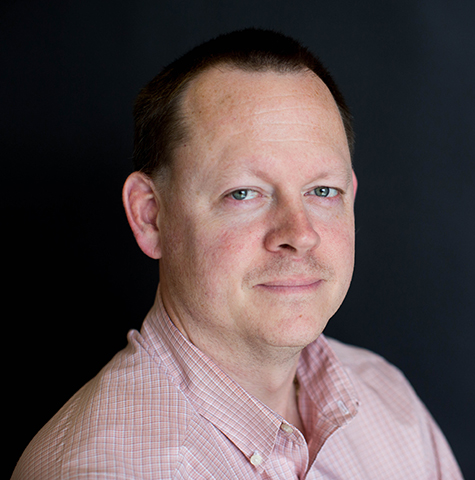 Mike Bolduc
Global Segment Manager
Industrial & Medical