ISO 26262 and its Impact on Automotive Electronic Switches
ISO 26262 and its Impact on Automotive Electronic Switches
By Eric Grange | March 27, 2017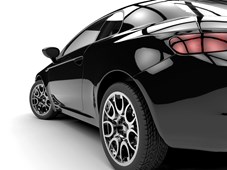 Automobiles today – particularly self-driving cars – have more computing power than the average fighter jet. There has been a huge influx of electronics integrated throughout a vehicle, including the engine, power train, chassis, body systems, comfort systems, active safety and driver's assistance systems. The value of all this technology is upwards of 30 percent of the automobile's total production cost.
The problem is that, unlike a mechanical system, electronic systems' reliability cannot be easily evaluated – and this fact has already led to nationwide recalls and other major problems. Many of these events were linked to faulty electronics in component or sub-systems that did not have proper quality or resistance levels, an electronic design that didn't integrate all possible failure modes, or even control units that are unable to communicate between each other.
Complexity is creating problems – which is why most automakers are building their vehicles around the ISO 26262 standard.
ISO 26262 is the industry's attempt at establishing best practices for designing reliable and safe automotive electronics systems. The standard requires that carmakers perform an evaluation of the vehicle design to create an "automotive safety integrity level" (ASIL) rating that describes the failure impact based on exposure, controllability and severity. Car companies use this evaluation to design a vehicle's electronic system architecture. The architecture's requirements will be shared along the supply chain – and may have an impact on component selection. ISO 26262 facilitates in-depth discussion between major stakeholders in the production process, including equipment partners, component companies and car makers.
The Impact on Switches
Switches are not the most expensive component within automotive electronics, but are critical to the success of any project because of their role within electronic units. ISO 26262 has increased the importance of maintaining ASIL levels, which have a direct impact on switch decisions.
Here are the four most important things to know:
There can be no misinterpretation of the signal. This means that car makers should look into switches with a clear mechanical position or electrical signal.


Electrical systems must be able to self-detect failures. This is why selecting double-throw switches – which enable mechanics to check and see if a line is open, broken or neither – or switches with differential impedance, is important in electrified handles or latch systems.


Reliability is paramount under ISO 26262. Auto companies should incorporate redundancy over the switches to facilitate monitoring on two parallel circuits, which typically requires double pole switches. If you need high intensity within your system, a double switch solution with haptic on one side and without on the other side will work well.


Robust design is important in today's vehicles, so predictable aging is part of the standard. Engineers need to understand the implications of each component choice within their electronic unit design.


How C&K Can Help
Based on these new requirements, C&K can support electronic unit design by offering flexible, high-quality solutions. We have a wide range of switch contacting technology that enables designers and engineers to create the vehicle they intended without compromises.
Our high-quality switches upgrade the life expectancy of applications, including the double-throw and double-pole switches that are so important in creating an ISO 26262-compliant automobile. We develop and manufacture our own products and solutions so we are able to provide our customers with a product assessment within real actuating conditions. This way, our customers are confident that the switch works within their design before they are shipped. C&K also offers application engineering services to support our customers within the design phase.
View C&K's portfolio of automotive switches

Eric Grange
Global Segment Manager
Automotive