Why Our IATF Certification Matters
Why Our IATF Certification Matters
By Jérôme Brochot | February 26, 2018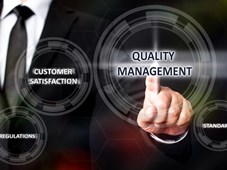 We recently announced that our Dole, France location was certified by the Association Française de Normalisation (AFNOR) as compliant with the International Automotive Task Force (IATF) 16949 regulation – and that we have plans for our Huizhou, China and Newton, Mass. (U.S.) locations.
 
"Why is that important?" you might be asking. "What does that mean for me, as the designer of automotive applications? Why should I care about IATF 16949?"
IATF 16949 is an international standard for quality management. Any facilities that are compliant with the regulation are saying that they're dedicated to the highest standards in continual improvement, defect prevention and reduction of variation and waste in the automotive industry supply chain.
Based off ISO/TS 16949, one of the automotive industry's most widely used international standards for quality management, IATF 16949 replaces ISO/TS 16949 as the new, global industry standard.
As a designer, that means that when you work with products made at an IATF 16949 compliant facility, you can be assured that they're guaranteed to be high-quality and high-performing. Those are two of the pillars of C&K's switches.
C&K remains commited to providing top quality products and processes for our global automotive industry customers and partners – and this is another example of that commitment.
Want to know more about why our history of reliability and unmatched custom design capabilities make C&K the only choice for switches that can both withstand the harsh environment that modern vehicles represent – and provide a strong foundation for design success?  Check out our automotive solutions page here