Wearing your health
Wearing your health

By Roger Bohannan | May 27, 2019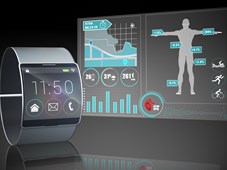 A new study by Juniper Research has found that by 2023, wearables such as health trackers and remote patient monitoring devices will become "must haves" and be worth $20 billion annually, while assistive wearables or connected hearing aids will generate revenues of over $40 billion by 2022. 
Wearable electronic devices have been around for some time, but there are different philosophies when it comes to designing medical wearable devices. If a Fitbit, Apple Watch or golfing GPS malfunctions, there is no drama outside a bit of inconvenience. However, the same cannot be said for tracking and monitoring devices, cardiovascular system monitors and pulse oximeters, for example.
Of course, when it comes to wearable medical devices, miniaturization is of prime importance. But the advent of increased communication is having an impact on the space available. Incorporating the antennas, transmitters and additional circuitry required for communications is challenging the available space for operational, detection and data collection components, such as switches. Even though the switches have less space, they still must meet the functionality to interface with the user, while also withstanding harsh environments and aggressive interaction.
The KXT2 series is the smallest double-action top-actuated tact switch available from C&K, with multiple benefits for the new generation of ultra-compact electronics. When a side-actuated switch configuration is required, it can be folded onto a flexible printed circuit. The reduced width of 3.0mm offers the designer a variety of integration options. The two actuation forces provide a unique and stable tactile feeling, which helps the user differentiate the first action from the second one.
Size is not the only consideration. Components within medical wearable devices need to be resilient against rough treatment and environmental challenges, while also working first time, every time. C&K has market-leading switch solutions for medical wearables and understands the challenges the industry is facing. Its medical wearable technologies help solve a complex set of market challenges as well as ensuring a brand avoids any reputational damage that could result from a malfunctioning switch.
Switch options for medical devices
One of the most established medical wearables is the humble hearing aid. C&K has numerous products that are core to this market including the KMT0, KMT2 and KXT3, but others exist. The KMT0 and KMT2 series are nano-miniature SMT top-actuated switches that come with the smallest footprint and thickness and an integrated actuator. Their extended lifecycle makes them ideal for the smallest of applications.
When you need to go even smaller C&K has another innovative option, the Nano-T tact switch. At 1.65 mm x 2.1 mm, the Nano-T offers the smallest footprint on the market, allowing for switching in the smallest spaces. Hearing aid applications can benefit from a height of just 0.5 mm for the surface mount top-actuated configuration, or use a side mount configuration option that sacrifices height for actuation position.
Pulse oximeters have become very popular as a personal purchase over recent years. A pulse oximeter is a small, lightweight device used to monitor the amount of oxygen carried in the body. This non-invasive tool attaches painlessly to the fingertip, sending two wavelengths of light through the finger to measure your pulse rate and how much oxygen is in your system. Designers of pulse oximeters need switches that have a low profile and low actuation force. Fitting the bill perfectly is the C&K HDT series of micro-mini surface-mount detect switches. They are designed to be high-quality, long-lasting switches that only allow a maximum actuation force of 35 g – and are available with either top or side actuation, making it easy to incorporate the switch into your device design.
The treatment of pain, particularly chronic back pain, is one area where wearable medical devices are improving the lives of patients. Transcutaneous electrical nerve stimulation (TENS) is a back-pain treatment that uses low-voltage electric current to relieve pain. This procedure is usually carried out with a small battery-operated device called a TENS unit, which can be hooked to a belt and is connected to two electrodes. Ideally suited to these devices is the KXT3 series ultra-low-profile top-actuated tactile switch. This is a reliable and long-lasting switch built to meet the specific needs of engineers creating the next generation of medical devices. The switch has a 3.0 mm x 2.0 mm footprint, 0.6 mm thickness and is rated for a high number of cycles.
With the challenges of space allied with the demands for high functionality and reliability, it is not always possible to select a switch straight from the datasheet. This is where C&K's ability to work with the designer and deliver a customizable solution comes to the fore. Alternatively, there is always the possibility that if something does not entirely fit in the right configuration or the right size modifications can be made to that switch, detection or data collection point.
Experience counts
With its experience in developing and manufacturing switches for medical device manufacturers, C&K understands the market needs to achieve medical device approvals: FDA approvals, 510K approvals and CE marks, all while addressing a list of consumer market challenges. C&K continues to push the technical boundaries of miniaturization, compact functionality, connectivity, signal transmission, detection, data collection, robustness and customization. In addition to specializing in complete interconnect architecture miniaturization, C&K's customization expertise enables designers to orientate switches in positions they may not have believed possible. Customization also enables tuning of medical switches' acoustics, haptics and interfaces individually or within assemblies and modules to suit customer préférences.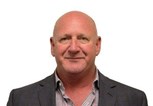 By Roger Bohannan, Medical Segment Leader, C&K