Anti-vandal switches for everyday applications
Anti-vandal switches for everyday applications
By Mike Bolduc | June 12, 2019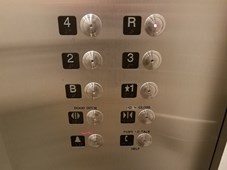 Clearly, the deployment of technology in our world is increasing every day. As companies and the public sector seek to control costs and offer customers a better experience, technology is being deployed in many public locations – both indoors and outdoors.
While this brings a number of benefits, it also poses a number of challenges. One of these relates to the human-machine interface (HMI), which often consists of a series of pushbuttons. In contrast to devices we own ourselves that we tend to treat gently, these publicly accessible devices are far more likely to suffer abuse, whether malicious or not.
To address this, highly rugged switches that are resistant to harsh treatment are now available to enable designers to develop HMIs for publicly accessible technology that will stand the test of time.
In this technical article, C&K will look at some of the key applications for this technology and the key specifications designers should consider when specifying switches for rugged HMIs. 
The need for anti-vandal switches
Fundamentally, in order to be useful, systems need inputs from their users either to define what they want the system to do, or to provide information to the system. While technologies such as voice recognition are in the early stages of development, the use of switches in all of their various forms remains the preferred method for developing HMIs.
When technology is placed in unsupervised areas and operated by people who do not own the equipment, it is likely to be subject to harsh treatment. This could be simple malicious vandalism where, for whatever reason, individuals take it upon themselves to damage the equipment. It could also be legitimate users of the equipment who are somewhat less than careful and use over-forceful switch presses that will shorten the life of the equipment and, in particular, the HMI. Clearly, a delicate membrane-based switch matrix (for example) will not last long in these circumstances.
As the deployment of these types of equipment increases, so does the need for robust HMIs. In almost anything we do in our daily lives when we are away from our homes, we are very likely to encounter some form of pushbutton driven system.
If we get into our car to travel somewhere, then at the gas station there could well be buttons on the pump to select the grade of gasoline we want. If we have a modern electric vehicle (EV), then the charging station will have several buttons to provide inputs and start/stop the charging process. While we are at the service station, we may choose to inflate our tires, or wash or vacuum our vehicle; all of these will involve some interaction with a button-based HMI.
Even if we are not traveling by car and decide to take the train, we will see more of these buttons, to open the doors of the train, access the toilet or to use the intercom facility. When we bought our ticket, we likely used a machine that had a rugged HMI.
Once we get to our destination, we may need cash; the ATM will have a rugged keyboard to protect against damage. The building we are visiting may have access controls or an intercom to gain entry and, once we are inside, there could well be further buttons to call the elevator and let it know which floor we want. 
Switches for rugged HMIs
When selecting switches for rugged HMIs that can deal with heavy-handed users or vandals, these switches will differ from standard switches in terms of their construction materials and methods.
Typically, anti-vandal switches will be of metal construction. This is most often stainless steel, but nickel (Ni) plated brass is also common, and anodized aluminum is also used. The switches will be sealed to prevent the ingress of moisture, either from weather conditions or something that is inadvertently (or maliciously) spilled on the HMI panel. Typically, this will be IP67, which means that the switch is fully protected against the effects of dust, and can be submerged in water at a depth of 3 feet for 30 minutes.
Similar to the IP rating scale for ingress protection, the IK rating scale defines the level of impact protection. Most anti-vandal switches will carry an IK10 rating (the highest possible impact rating), which indicates protection against impacts with energy levels up to 20 Joules.
It is fairly common for anti-vandal switches to include an option for a legend on the button to indicate the function. In many cases, this will be illuminated by an LED to provide feedback on operation in low-light conditions.
As one of the world's leading suppliers of switch technology, C&K offers several series of anti-vandal switches to suit different applications.
The ATP19 series from C&K is an anti-vandal sealed pushbutton switch that incorporates standard LED-based illumination in a 19mm diameter body. The switches are constructed from stainless steel with a scratch-resistant actuator to preserve appearance. ATP19 switches are rated for 1,000,000 cycles and are suited to use in ambient conditions between -20°C and +55°C. They are available in SPDT and DPDT formats with NO or NC contacts and momentary or latching actions.
The stainless steel actuator can be flat, domed or extended, and specified to suit the application. The required actuation force is 2.5N (SP) or 3.5N (DP), which requires a definite push to operate, and the snap action provides positive haptic feedback to the user.
ATP19 switches are IP67 sealed and rated to IK10 for mechanical shock. Their threaded body allows for easy fitting through a front panel and they are conveniently offered with a flying lead option for simple connection to printed circuit boards.
As well as the ATP19 series, C&K also offers the ATP16 and ATP22 series of vandal-resistant switches with very similar specifications in 16mm and 22mm diameter bodies.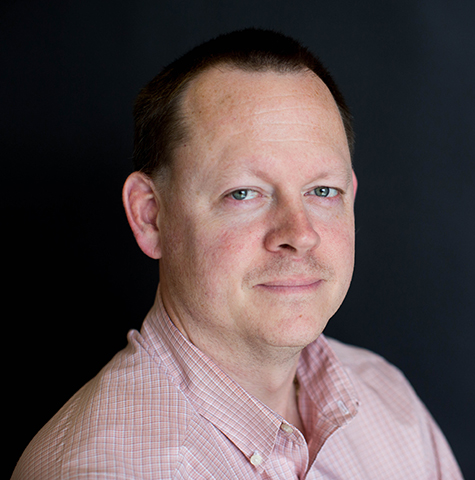 Mike Bolduc
Global Segment Manager
Industrial