Supporting reliable scanning for health
Supporting reliable scanning for health

By Roger Bohannan | July 17, 2019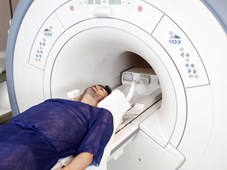 Scanners for diagnosing disease are a vital part of modern healthcare provision. With growing waiting lists for these multi-million-dollar machines – such as magnetic resonance imaging (MRI), computed tomography (CT), positron emission tomography (PET) or single photon emission computed tomography (SPECT) – they demand the highest-quality components. That includes the pushbutton, tact, rocker and key switches that perform a vital function in their operation.
A new high-end MRI scanner can top $3m, while a top-of-the-range CT scanner comes in at around $2.5m. These machines are a massive investment for hospitals, and to secure a return on investment they need to be fully utilized, which means they need to be reliable. Aside from the financial concerns, there is the human side of the equation to consider. Every breakdown or malfunction of a medical scanner results in patients having to wait longer for their diagnostic results, which can add extra stress at an already worrying time.
A final consideration is the resale market, which is highly active for these machines. Brands that have a long-standing reputation for reliable operation are highly sought after in the pre-used medical scanning arena. 
Medical scanning options
It was back in the swinging sixties that computer-based medical imaging began to appear, and in the intervening years there have been many advances – chiefly the advent of digitization in the late seventies.
The most common type of medical scan is MRI, which utilizes strong magnetic fields and radio waves to produce detailed images of the inside of the body. In essence, an MRI scanner is simply a large tube that contains powerful magnets where the patient lies while being scanned. With a CT scan, X-rays are combined to generate a more detailed, cross-sectional image of the body. This technology enables the medical professional to view the size, shape and position of structures that are deep inside the body, such as organs, tissues or tumors.
A newer technology is the PET, where scans can create a comprehensive 3D visualization of the inside of the body. These are very useful to doctors as they can clearly reveal details of the body being investigated, including any abnormal areas. Besides this, they can also show how well certain parts of the body are functioning. If greater detail is required, they can be combined with a CT scan. When a physician needs to see how blood is flowing to organs and tissues a SPECT scan is necessary. This is an essential tool to help diagnose seizures, strokes, stress fractures, infections and tumors in the spine. SPECT is a nuclear imaging scan that integrates computed tomography and a radioactive tracer. The tracer is what enables doctors to see how blood is flowing to tissues and organs.
Tried-and-tested solutions
Man-machine interface (MMI) components on diagnostic equipment must be reliable and long-lasting, ensuring the medical device will work at critical moments. C&K's market-leading diagnostic equipment solutions portfolio includes a wide range of high-performance switches for patient monitors, medical instruments such as ECG/EKG machines, clinical lab equipment, imaging equipment, blood and urinalysis testing devices, X-ray equipment and ultrasound machines. 
Those designing medical instrumentation need to make sure that the components they use can withstand the harsh environments they're to be used in. C&K's DA series miniature single-pole rocker switches are perfect for the industry because of their IP65 splash-proof rubber boot option and guards that prevent accidental actuation. Also used by makers of small appliances, computers and peripherals, the DA series features options for both momentary and maintained functions.
Also popular for medical devices is the K12S high-performance SMT from C&K. It is an illuminated key switch that provides an excellent tactile feel for the user. It can be IP40 or IP67 sealed, making it ready for use in the medical environment – and it complies with all RoHS requirements. The K12S is known for its reliability, is available in DPST or detect versions, and is compatible with an SMT lead-free soldering process.
For power and cycle actuation buttons, the company's line of pushbutton switches offers gold-plated contacts, panel or board mounting, and can come either illuminated or non-illuminated. Rocker switch models, commonly used as power switches, have snap-in mounting features as well as illuminated and non-illuminated options. C&K's miniature and ultra-miniature tact switches have a variety of actuator heights and can be easily fine-tuned to ensure customers are engineering products with the proper sound and feel.
The 8020 series of snap-acting momentary pushbutton switches are widely used because of their positive tactile feel and wide variety of termination options. C&K's 8020 switches are also epoxy terminal seal-compatible with bottom wash cleaning.
There are, however, times when a standard product does not fit the requirements. That's why, rather than relying purely on catalogs and datasheets, we encourage you to pick up the phone and talk to an expert C&K engineer who wants to help you design perfection into your medical device. When you are reliant on a component functioning reliably as well as delivering the performance and functionality required, we can guide you through the process from design, through engineering, approvals and on to manufacturing.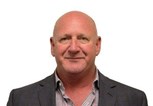 By Roger Bohannan, Medical Segment Leader, C&K