Medical Device Design: Is Time on Your Side?
Medical Device Design: Is Time on Your Side?

By Roger Bohannan | December 23, 2019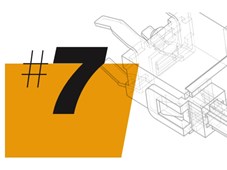 How the Need to Compress Timelines Can Define Your Decisions
This is an excerpt from the medical white paper Designing the Ultimate Operator Experience. For the full white paper, download here.
Compressing the time-to-market to take advantage of a short sales window is common in electronic applications, but for medical devices the reality of design-to-manufacture can be slightly different. Although manufacturers will want to get the product to market as quickly as possible, they are often constrained by several design cycles to ensure patient needs are met, followed by the FDA approval process, before finally being able to release their product to market.
One of the best ways that a component or switch supplier can support a medical device manufacturer is by making sure the component works correctly every time it is engaged. To achieve this, it is important that a trusted component advisor engages with an engineering team. A first design should, of course, achieve form, fit and function, but other factors, such as the manufacturing process itself needs to be considered.
There is little benefit in spending time designing a high-volume production component that will ultimately end up needing to be hand-assembled in order to make it into the final product. This is why it's important to consider the production and operation capabilities of the supplier you select. Evidence that a supplier's operation follows a highly automated production process is a good sign you've chosen wisely.
How the target product is to be manufactured, therefore, should be a prime consideration in the initial component design. The form, fit and function of a component must be addressed first, then first samples and prototypes produced before seeking FDA approval. Only then would volume production begin.
It follows, that in order to improve time to market it is critically important that designs are right from the onset.  This means eliminating and reducing redesigns that can extend product design and development cycles.
When design engineers are building the next generation of medical devices, it's important for them to know that they don't have to go at it alone.  They can stand on the shoulders of partners invested in the same goals, in this case the trusted advisors readily available within high quality component manufacturers.  By engaging these resources early, an OEM can shorten product design cycles, reduce risk, and ensure the best possible operator satisfaction with the new devices they are bringing to market.