Gamble with switches for slot machines at your peril
Gamble with switches for slot machines at your peril
Gamble with switches for slot machines at your peril
By Mike Bolduc | November 12, 2018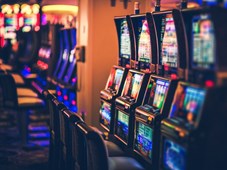 The slot machines market is highly competitive in terms of price, product differentiation and game type. In a recent report from Technavio, their analysts forecast the global slot machines market to grow at a CAGR of 15.49% during the period 2017 to 2021. Key vendors such as Apollo Games, Aristocrat Leisure, IGT, Novomatic and Scientific Games are developing new and innovative business models to dominate the casino gaming market share globally.
The challenge of online gambling means that the key players in the slot machine market are under increasing pressure to ensure the smooth and reliable performance of their machines. Although on the face of it a switch may be a small part of the machine building process, it forms a vital function that should not be underestimated. A modern gaming machine utilizes a wide range of switches, from door interlock switches through to cash door switches, push-button switches, self-test switches and DIP switches.
For designers and machine builders the choice of a switch can at first appear to be a mundane selection, but their importance cannot be ignored. Given the relatively low cost and simple nature of most switches, often they are selected without full consideration of relevant points.
When switches fail
Take the example of a cash door switch. A malfunction on a door switch can have significant ramifications, as was highlighted in a lawsuit several years ago. While a customer was playing an IGT Quartermania Triple Diamond slot machine at the Silver Legacy Casino in Reno, Nevada, an internal malfunction suspended the game, abruptly stopping the reels. The reels stopped with three jackpot symbols appearing in an uneven line across the pay line. The internal error was cleared, causing the game to reset, and a non-winning combination appeared on the reels after play resumed. 
The Nevada Gaming Control Board agent dispatched to the scene investigated and concluded that there was not a valid win because of the malfunction and the uneven alignment of the jackpot symbols. Not surprisingly, the customer protested, first to the Nevada Gaming Control Board, then the district court – and although the decision was upheld that there was no win involved, no one came out of the affair with their reputation untarnished. An investigation revealed that the slot machine malfunctioned when the microswitch on the cash door of the bill validator reported to the machine's internal monitoring system that the cash door was open.  
Meeting the needs of gaming
From our extensive range we offer a selection of cash box switches including the snap-acting switches LC, TM and TF series. Those designing gaming machines need a switch that is compact, while still offering a long lifecycle and a high electrical capacity.
An ideal solution for the interlock switch are the C&K's DS Series, a rugged snap-mount pushbutton switch for door interlock systems. The DS Series interlock switch provides latching or momentary actions to deliver a variety of integration options, including typical applications as a detection switch or a circuit interrupt in harsh environments. An extensive electrical life of 100,000 cycles enables frequent manual circuit interruptions making the DS Series ideal for gaming equipment with frequent manual circuit interruptions. The single- or double-pole double-throw switches are RoHS-compliant, made of halogen free material and UL rated (E247379 and ENEC 61058-1).
C&K's LC series sub-miniature precision snap-acting switch offers designers these features too, alongside being a quick-connect solution and offering the choice of wire lead or PC mounting. The TM series miniature snap-acting switch is used in a variety of applications, giving designers a broad range of operating forces and a wide variety of actuator and terminal styles – making it a cost-effective solution for any innovative application. Additionally, the TF series miniature snap-acting switch features a broad range of operating forces, ratings up to 21A and a wide variety of actuator styles to fit the specific needs of any design.
For other gaming applications, C&K produces 13 basic switch types including snap-acting, tactile, push-button, slide and detect switches, ranging from low current to high voltages. We draw from our expertise of these core switching technologies to design and manufacture modules and assemblies that meet the standards of our customers. We are experts at integrating our switches into attractive and functional packages that assemble neatly and rapidly into your finished products.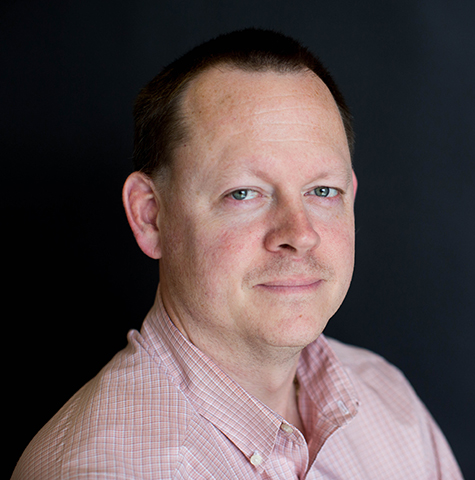 Mike Bolduc
Global Segment Manager
Industrial