These Are a Few of My Favorite Things
These Are a Few of My Favorite Things

By Roger Bohannan | March 13, 2018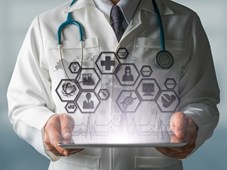 Is it the crack of the bat as you watch the ball flying deep into left field? The chirp of the birds and the sun shining after a long day of yardwork? Maybe it's a crisp solid strike from your driver squarely hitting the ball off the tee. At C&K, it's the realization of a medical device engineer or program manager saying "I didn't know we could do that!"
All are satisfying. And at some level, all are a result of 'practice makes perfect.'  
At C&K, that's the mentality we use. We are engaging with our medical segment customers at a much deeper level today, improving significantly and quickly. We are talking, meeting and defining variations to current products for engineering teams to meet goals that were once thought unachievable.
What did I say? Talking, meeting?
Consider this scenario: "I'm so late in the design cycle, I don't have time to waste on the switch. I need something that works now." This is the day of immediate satisfaction – and C&K can deliver. All a design engineer needs to do is click, search for a C&K medical switch, find the right medical switch from your favorite distributor, refine your search to meet size or electrical tolerances, select, click again and the next day (or as soon as two hours later) five samples land on your desk. Will that work? Sure. Is that the best solution? Perhaps. But there are other ways, too.
There are benefits to picking up the phone and asking a question. Talk to a knowledgeable, experienced C&K Switch Engineer that wants to help you design perfection into your medical device. It's no secret there is a lot of technology built into today's medical devices. We are at a point today, where doctors are performing procedures with tools so advanced that it would be considered magic only 15 years ago. So, when you are defining the interface between the medical device and the doctor, you want the switch to project quality, perfection and the technology you've designed into the device.
Beyond these factors, switches provide for more than just a touch or feel, but also have the ability to emanate a conditioned response. For example, when you're designing an insulin pen with an electromechanical interface, you are defining the sound and the force used to actuate the insulin delivery. This can turn the experience from quiet and peaceful, to a shock very quickly. If you're designing a laparoscopic closure and detach tool, the feel of capture of the vessel comes with the travel of a switch. The sound and feel of closure comes with a sound and a tactile feel of an actuating medical switch. Even the detach feature comes with a slightly greater force and more impressive sound. Those differences enable medical professionals to know exactly what is happening at the end of this advanced tool, supporting the best patient outcome.
Switches make a difference. It's not only the sound and feel mirroring articulation during a procedure, but the confidence the haptics provide to the user. It's the experience the doctors want to feel each and every time they successfully complete a procedure. It's the feeling a diabetic needs, so they know their insulin was delivered properly, on dose with consistency.
We have a K12 keyswitch series in our Medical product portfolio with 12 variants. We have KSC and KMR tactile switches that have 16 force variants that aren't easily discovered in a product portfolio of nearly 60,000 switches. We want to show you the difference between 4 and 5 Newtons or 4 and 8. That difference in your device may be the difference between mushy and crisp, gentle or shocking and even success and apprehension.
There is advanced science behind C&K's success. We provide proven and custom solutions every day and can work with you to define that into your medical device.
We want your device to be perfect, contact us today.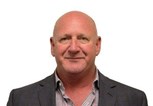 By Roger Bohannan, Medical Segment Leader, C&K