C&K Launches New Medical Switch Product Family
C&K Launches New Medical Switch Product Family

By Roger Bohannan | April 09, 2018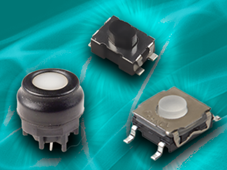 When design engineers look for the right medical switch for a new product, they want to yield high-value options with minimal complications from a simple search. Not every medical switch is right for every product, but C&K's quality, performance and reputation enables design engineers to identify the perfect switch for any application. To make this even easier, C&K is launching a new medical switch family of products.
Whether your medical device design requires a tact switch, a toggle switch, rocker switch, push button switch, momentary switch, rotary switch or an encoder, we have you covered. If you are looking for a specific haptic feel or a specific sound or click, C&K can help you design a solution to achieve that perfect response.
Here are some of the products we offer:
The K12 Series Dual Action switch offers important customization options to meet most application requirements. The K12 Series is a system where configuration can be combined to deliver a complete switch solution. It also reduces the number of actions required to complete a procedure, making surgeon's jobs easier and completing functions in a simpler way.
KMR Microminiature SMT tactile switches are compact tact switches designed for a variety of harsh-environment applications. These top-actuated switches come with Gullwing termination and are available in four actuation forces.
The KSC series is a sealed tact switch for surface mount and has a positive tactile feeling. The ultra-long-life switches can last up to five million cycles and the silicon actuators facilitate the switch integration for it, providing possible pre-travel and post-travel depending on force and actuator hardness. The KSC series is perfect for durable medical devices that must withstand the shuffle of busy and sometimes chaotic medical environments, like the emergency room. The KSC Series is also autoclave cycling safe.
Many medical device design engineers work on various products – from diagnostic equipment and drug delivery devices to eHealth products and medical wearables – and we support them all. With a host of design challenges, from ergonomic considerations to space constraints, we feel your pain and can help with the hurdles you are encountering. We are listening to your concerns and are delivering products that meet the challenges you are facing.
To learn more or get started, visit our medical switch product family page: https://www.ckswitches.com/markets/medical/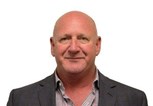 By Roger Bohannan, Medical Segment Leader, C&K