C&K Receives Global AS9100 Certification
C&K Receives Global AS9100 Certification
By News Author | May 01, 2017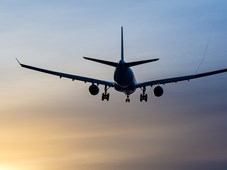 C&K, one of the world's most trusted brands of high reliability connectors, today announced that its Newton location has achieved the AS9100 certification from the Association Française de Normalisation (AFNOR). AS9100 is a widely adopted and standardized quality management standard based on the ISO 9001 standard. The company is proud to announce that C&K's global manufacturing operations are in compliance with the stringent standards set by the DoD, NASA, FAA and high-quality aerospace manufacturers and suppliers.
The company's North American manufacturing operation was the final site to receive the AS9100 certification as C&K's operations in Dole and Serris, France had been compliant since 2008. With the entire C&K manufacturing chain certified, the company can receive orders directly from customers from all over the globe. This enables product designers to choose whether they'd like to take advantage of C&K's bench of highly experienced engineering experts and enhanced manufacturing capabilities or if they'd prefer to work alongside a preferred distribution partner.
"C&K prides itself in creating the highest quality switches and connectors on the market and our global AS9100 certification is proof of our dedication," said Jerome Brochot, global quality director, C&K. "This is a significant achievement for C&K because it streamlines the purchasing process and makes our unmatched product design expertise available to our aerospace customers worldwide."
About C&K
Founded in 1928, C&K is one of the world's most trusted brands of high-quality electromechanical switches. The company's unmatched custom design capabilities are recognized globally by design engineers who demand reliable switch performance. C&K offers more than 55,000 standard products and 8.5 million switch combinations to companies that design, manufacture and distribute electronics products. Used in automotive, industrial, IoT, wearables, medical, telecom, consumer products, aerospace, and POS terminals, C&K products include tactile, pushbutton, snap-acting, toggle, rocker, detect, DIP, keyswitch, navigation, rotary, slide, switchlock, thumbwheel, smart card readers, high-rel connectors and custom assemblies. C&K is headquartered in Newton, Mass. with global design centers in Newton Mass., Dole France, and Huizhou China. For more information, please visit www.ckswitches.com or connect with us on LinkedIn and Twitter.