Agriculture
Switches for Agricultural Machinery
Today's modern agriculture equipment is technologically advanced and combines some of the latest design advances in the vehicle industry. There are a variety of switches needed to power the equipment controls – and they all need to be able to handle repeated usage in outdoor environments. Everything from dust to dirt to rain needs to be sealed out.
At C&K, our switches for the agriculture market are designed to handle these variables with ease. Our portfolio includes multi-function joystick buttons, cabin switches, instrument panels, seat belt latch verification controls, seat occupancy detection controls, panel closure detection sensors and motion limit sensing switches. Agriculture designers can trust C&K for switch solutions that are responsive, reliable, high-performing and made with the quality that guarantees the end equipment will be tending to crops for years to come.
Select a product to view technical specifications, drawings and request a sample.
Applications
Multi-Function Joystick Buttons

Cab / Cabin Switches

Instrument Panels (Outdoor Exposure)

Seat Belt Latch Verification & Seat Occupancy Detection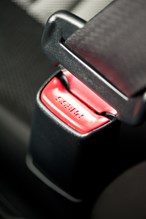 Panel Closure Detection

Motion Limit Sensing