Medical Device Design: Does Your Manufacturer Support a Digital Engineering Process?

By Roger Bohannan | November 25, 2019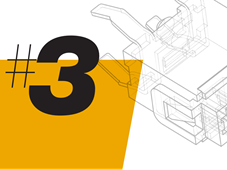 This is an excerpt from the medical white paper Designing the Ultimate Operator Experience. For the full white paper, download here.
When selecting a component supplier, make sure you're not just getting a manufacturer, but also a trusted advisor and design partner – one with experience in medical devices and who fully understands the tasks you're asking the product to perform while jointly invested in the same patient outcome goals.
In the modern digital world of product design and lifecycle management, it is essential that suppliers of components, including switches, can support the digital process. It is important that a supplier provides complete and total detail right from the start with full 3D CAD models that can be incorporated into any design process and utilized for Digital Twins and other requirements.
Following this strategy will serve both the device designer and supplier. A component cannot be designed and manufactured without a sophisticated model or a complete set of specifications in terms of sizing, fit and articulation. These specifications and digital models must be available for the design teams to work from if needed.
This can help product designers because they must take the complete system to verify and validate the construction. Effective collaboration between a device manufacturer and a component supplier – where they speak the same language and use the same technologies – allows the designer to integrate the product in digital form, long before the parts are produced.