Smart cities need rugged and reliable switches
Smart cities need rugged and reliable switches
By Mike Bolduc | February 19, 2019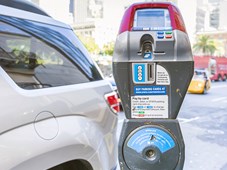 Smart parking meters are a key part of the typical smart city
Our world is getting smarter, with our homes, businesses and even our vehicles becoming increasingly "connected." The wider world is getting involved too, with the rise of smart cities that are able to communicate with inhabitants – humans and machines. As world populations grow, and more people move from rural areas into cities, there are more city-dwellers than ever, all seeking to use technology to make their lives better. Rising energy costs are also playing their part, with energy saving applications (especially those related to lighting) being one of the key drivers for this sector. In fact, this is a bigger area than many realize; a recent report by Navigant Research estimated the global revenue in this sector to be worth $45 billion and growing at a very healthy 10% CAGR well into the next decade.
As populations grow, more people have vehicles and parking spaces are at a premium. This provides a significant source of income for city authorities. Modern parking meters no longer accept coins, removing the risk of theft and eliminating the cost of emptying them. Instead, these connected devices are now driven by credit/debit card and cell phone payments. Connectivity is often provided by the cellular network and many meters contains a SIM card, requiring a SIM card connector. C&K's CCM03 Mk2 SIM/SAM card holder is available with a choice of six or eight contacts and fixed or hinged covers, offering mechanical life up to 50,000 cycles. Rugged and robust tactile push switches are required to allow users to select menu options. Given the space restrictions, C&K's KMR series is often used, as it has an excellent tactile feel with four levels of actuation force available, in a footprint of just 4.6mm x 2.8mm. Gold plating is available for high corrosion resistance in outdoor applications.
Those that choose not to drive into smart cities are increasingly making use of short-term rental bicycles to get around in an environmentally friendly and healthy way. These bicycles are placed in key locations in smart cities and users are able to unlock them (and start the billing cycle) using an app on their smartphone. The smart locks rely on switch technology, such as C&K's ZMS series. These subminiature snap-acting switches detect if the lock has been opened, and their compact body size makes them ideal for the restricted space inside the lock. Available with both high and low over-travel options, these rugged devices are rated at 100,000 cycles and are IP65 sealed against moisture ingress.
Controlling and managing traffic flow is important in congested smart cities, and many commercial vehicles are fitted with tachographs. No longer producing paper charts, modern tachographs are now connected devices using a SIM card (and C&K CCM03 connector) to connect to the cellular network. Front panel buttons allow the driver to configure and interact with the device, requiring reliable switch technology. Here, C&K's KSC series is a popular choice, offering a huge range of choices and configurations as well as tunable haptics and a cycle life of up to 500,000 operations. Gold-plated contacts offer the highest level of corrosion resistance for outdoor applications, and overmolding offers the highest level of sealing for any tact switch – IP67.
As one of the world's leading switch suppliers, C&K makes switches for all types of smart city (and other) applications. C&K offers over 55,000 standard products and 8.5 million switch combinations including many that are used in industrial applications. C&K products include tactile, pushbutton, snap-acting, toggle, rocker, detect, DIP, keyswitch, navigation, rotary, slide, switchlock, thumbwheel, smart card readers, high-rel connectors and custom assemblies – and many of these can be customized to suit your particular application.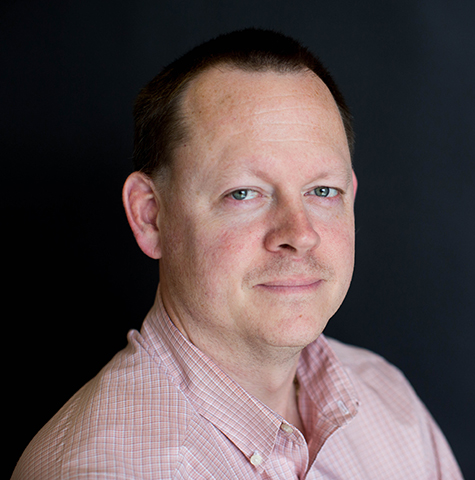 Mike Bolduc
Global Segment Manager
Industrial