C&K's Success is Built on an Integrated Business Model
C&K's Success is Built on an Integrated Business Model
By Birame Ndiaye | February 08, 2019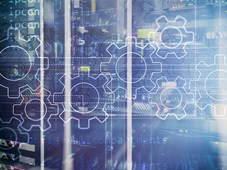 Since its foundation in 1928, C&K has been at the forefront of technical evolution in electro-mechanical switches, and our products have become the first choice globally for designers who require high-quality switches. It was recognized early in our company's development that vertical integration was key to delivery of the levels of quality and innovation required for leadership in our market; ownership of the core processes in our supply chain enables us to manage all stages of manufacturing and, in particular, to design, build and fine-tune our own manufacturing and assembly equipment – a key competitive advantage in this business.
Our product development and innovation is the responsibility of our global R&D centers, supported by our network of product performance labs. By locating these R&D centers and their labs within our regional manufacturing centers we ensure effective integration, fostering concurrent engineering of product and manufacturing processes. Furthermore, by following established Design for Manufacturing (DFM) techniques, facilitated by this close collaboration between R&D and manufacturing, we ensure that our manufacturing experts are able to optimize design of the assembly equipment, avoiding undesirable reworking and facilitating speed to market.
Product testing is another key responsibility of our labs, a function which is critical to our ability to certify our products against the key standards demanded by our various markets, such as MIL-STD-202, MIL-PRF-83731, MIL-STD-8805, EIA-186 series, EIA-448 series, EIA-545, IEC 60529, IEC 60068-2-xx series, UL 61058, and others. Certification against these standards is what sets C&K apart in our various verticals – and again, close interaction between our labs and our manufacturing facilities is critical.
At the front end of our operation, our sales teams build close relationships with our major customers and the strong communication channels between our sales and manufacturing teams underpin our renowned customer focus and flexibility. Increasingly our customer applications demand tailored solutions which require us to come up with cost-effective designs pulled together from our extensive product portfolio, usually against demanding timescales.
Insights into customer plans enable C&K to ramp up production schedules, deploying a range of manual, semi-automatic and fully-automatic assembly techniques to ensure rapid project launch without compromising on quality.
No organization can function without effective contributions from its employees, and C&K is no exception; our culture of continual improvement is driven from the top, and our employees are actively encouraged to seek out new ideas, based on technological developments and the latest benchmarking insights across a wide range of industries. C&K, in turn, takes the safety of its workers extremely seriously and invests in all relevant processes and systems to ensure compliance with appropriate legislation, such as European Directive 2006-42-CE.
While some industries may gain flexibility from specializing and outsourcing, C&K's success is underpinned by our vertically integrated approach. Vertical integration gives us full control over all aspects of product quality while enabling us to tightly manage our costs in a competitive market. Close and effective communication links across our internal functions are key to our market success; feedback from production operations informs our product development and testing functions, and feedback from our valuable customers, via our sales teams, is key to our flexibility and speed to market.
Relentless in our pursuit of excellence, C&K's approach ensures that we maximize the benefit of our in-house expertise – after all, who knows C&K's products better than C&K?