Medical Device Design: Is It Built to Last?
Medical Device Design: Is It Built to Last?

By Roger Bohannan | December 09, 2019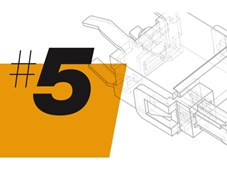 How Product Longevity Can Define Customer Satisfaction
This is an excerpt from the medical white paper Designing the Ultimate Operator Experience. For the full white paper, download here.
Medical devices are often expected to have a long-life span, and it is vital that all the components can either support lifetime operation, or that there are provisions for a replacement if required.
This is particularly important as components often have to withstand harsh conditions such as exposure to fluids, severe impact, or, as mentioned previously, something as simple as a doctor pressing too hard on a button. Ideally, the switches and components that make up these medical devices will have a significantly longer lifecycle than the device itself if they are to stand up to these conditions.
Components such as sealed nano pushbutton switches and detect switches, for example, are ideal for handling the realities of the operating theatre, ensuring medical devices will work reliably for years in all kinds of challenging situations.
For situations where the components that make up a medical device have a lifecycle shorter than that of the target product, it is crucial that designers ask the following questions:
Does the component's expected usage align with the component's capabilities?
Is the supplier familiar with the demands of the medical industry?
Does the supplier's technology and product roadmap meet the needs of the end customer?
Can the supplier make the small modifications to the component configuration to support your needs?
Does the manufacturer understand lifetime cycles of medical devices and will they develop the same component a year or 12 years from now?
What type of revision control is employed?
All of this is paramount to the longevity and the consistent integrity of the final product.
Quality products with long lives can only come from a committed supplier.  As a result, it is essential engineers find and identify the right supplier early in the design process to avoid potentially damaging issues that may reveal themselves later in the product lifecycle.
A component's performance must be weighed against the cost of a failure during the device's expected life. The advantage of selecting the best switch on the front end of a design could make the greatest impact in terms of brand reputation and device performance. The switch can provide the best customer impression on a design with the smallest cost impact. If there is one way to change the impression and performance of your device, it's the switching components.