Medical Device Design: Does Uniqueness Matter?
Medical Device Design: Does Uniqueness Matter?

By Roger Bohannan | December 16, 2019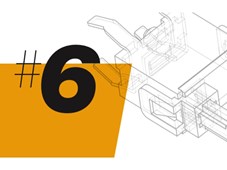 This is an excerpt from the medical white paper Designing the Ultimate Operator Experience. For the full white paper, download here.
For many medical device suppliers looking to use commercial components, the end design may have to involve some compromises to provide the exact performance required. However, there are solutions available that can allow commercial components to be adjusted to make them better suited to the task at hand. There is always a possibility that if something does not entirely match the application design in terms of configuration or size, modifications can be made to the switch, detection or data collection point. Indeed, the ability to customize a component can be a crucial factor for engineers who need to design medical devices that meet today's changing industry requirements. And while it may at first seem a daunting prospect, customization need not be complicated or expensive. When you pick up a renowned product and the touch and feel leaves an impression after the consumer interaction, it is safe to say a custom switch was designed to attain that impression.
The right supplier will take the time to work collaboratively and fully understand the requirements of the target application and then, by working closely with the product designer, will make recommendations on the best way to integrate their component. In such cases the supplier is more than simply a component seller but a trusted advisor that can provide a fully customized solution.
The lesson here is that rather than simply referring to catalogues, datasheets and the results of web searches there can be real benefits to picking up the phone and asking a question. Talking to a knowledgeable, experienced switch engineer, for example, can make the difference between compromise and designing perfection into a medical device. Such customization can not only deliver the best possible interface between the medical device and the doctor, but can be a true representation of the quality and the engineering built into a sophisticated application.