Get switched on to improve medical device operability
Get switched on to improve medical device operability

By Roger Bohannan | April 23, 2019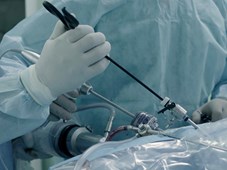 New technology, devices and strategies are improving life expectancy by providing advanced and ever more complex tools. But amid all this transformation one thing remains constant: when patients' lives can be at risk, any device used by medical practitioners must be accurate, safe and reliable, without fail.
The world of medical devices spans numerous diverse segments, from medical wearables to drug delivery systems and surgical tools. Each segment has its own requirements, but whether it be a defibrillator, surgical laser or heart rate monitoring device it is vital that it functions proficiently.
The challenge for designers and manufacturers of medical devices is to ensure that every individual component that comprises the product design is fit for purpose within the demanding environments in which these machines operate.
Of all the components that make up a medical device, one that at first may seem unimportant is in fact crucial to safe and reliable operation: the switch. The switch on a medical device is the confluence of the device itself and the user. When it comes to performance consistency, long life and quality of the switches used in medical devices are critical to supporting a high level of confidence. C&K has an expansive switch portfolio – everything from tactile, to rocker, to detect and pushbutton switches – that medical device design engineers have come to rely on to raise the level of performance and, as a result, raise that level of confidence in devices.
Look and feel
When it comes to medical devices, their size and the ability to survive in harsh environments are core requirements. With switches, there is an additional requirement: that of feel. It is important that where control and accuracy are required, the same amount of pressure is used for each operation. This is where haptics comes to the fore. This is defined as the science and physiology of the human sense of touch, and acoustics too is now at the centre of medical device design process.
Crafting the ergonomics and the tactile feel for the interface of a medical device targeted at medical professionals is reaching new levels of expectation. As such, medical device manufacturers are customizing the branding of their product lines by the feel and sound of their product portfolio. Managing the consistency of those haptics takes experience, expertise and knowledge of the effects packaging has on tactile attributes.
When size matters
Minimally invasive surgery (MIS) utilizes techniques that limit the size of incisions needed, resulting in a shorter recovery time. When a medical device is placed within a patient during such surgery, it is a minimally invasive device. This is a growing area of the medical arena, with a market valued at $25 billion in 2012, and it is expected to grow at a compound annual rate of 10.5 percent from 2013 to 2019 according to BIS Research. 
The advent of high-tech devices such as narrowband imaging, confocal micro-endoscopes, endoscopes and high-definition cameras will further drive this growth. The devices that comprise the MIS market fall into three categories: surgical, monitoring and visualization, and endoscopy.
With MIS devices, size is a key factor in the design. C&K's high-performance tact switches combine small form factors with the reliability needed for them to be used on endoscopic cameras and electro-surgery instruments.
Boosting home help
Another important and growing sector is home healthcare, which is being driven by an aging population and rising healthcare costs. Aside from the more tangible benefits, home healthcare also provides enhanced patient results, long-term care, cost proficiency, no superfluous hospitalization, and patient-favored settings. According to a recent survey from Acumen Research and Consulting, the global home healthcare market size is anticipated to grow to around $528.2 billion by 2026.
Again, when these devices are operated in isolation, away from medical support, reliability is a key concern. But it is important to also consider the environment in which these devices operate. They will meet a variety of liquids, from blood and body fluids to harsh sterilization chemicals. Components that can handle a serious impact or an operator pressing too hard on a button, for example, allow the medical device to work reliably for years – even in challenging situations.
When design engineers look for the right medical switch for a new product, they want to yield high-value options with minimal complications from a simple search. Not every medical switch is right for every product, but C&K's quality, performance and reputation enables design engineers to identify the perfect switch for any application.
Conclusion
The design and manufacture of these devices is strictly regulated by the relevant authorities, such as the US Food and Drug Administration (FDA), and they must comply with precise design and construction processes, meeting stringent documentation, development testing, production testing and field maintenance requirements. Choice of and confidence in suppliers is therefore critically important for manufacturers of these devices, applying to every component, including the switches used to control the devices. C&K's rigorous Production Part Approval Process (PPAP) system ensures switch products meet the high quality requirements of its customer the first time and every time.
A product is only as good as the sum of its parts, which is especially crucial when it comes to designing safe and accurate medical devices and equipment. By taking these factors into account, design engineers can be sure they are choosing the best switches for their medical applications. Whether the medical device design requires a tact switch, toggle switch, rocker switch, pushbutton switch, momentary switch, rotary switch or an encoder, or if you need a specific haptic feel or a precise sound or click, C&K can help design a solution to achieve that perfect response.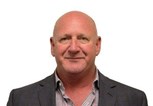 By Roger Bohannan, Medical Segment Leader, C&K