Why a holistic approach is the most effective method for developing custom switch solutions
Why a holistic approach is the most effective method for developing custom switch solutions
By Eric Grange | July 09, 2018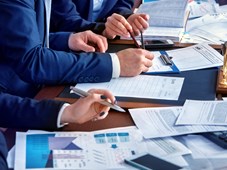 C&K is in the business of developing, manufacturing, marketing and selling high-precision electro- mechanical devices for multiple markets. Known primarily for its high-performance switches, C&K operates in markets that require high levels of performance, quality and cost-effectiveness. 
In contrast to many electronic components, especially power and electro-mechanical components (PEMCO), switches are not defined by any standard. While there are standards that apply to switch testing or manufacturing, the definition of the design and associated parameters is a matter for each individual supplier. 
As such, in the switch world we talk about solutions instead of products, as any product definition must reflect customer expectations and industry needs at an acceptable cost. Meeting customer expectations is required for commercial success, and we determine these through speaking with customers and reading their written specifications. However, not every customer specification is comprehensive and, as tactile switch experts, we have a responsibility to support customers in fully defining their spécifications. 
To do this, we establish different methods to support and assist customers through the selection exercise – for example, by using haptic demonstrators that allow variation of the tactile features to help customers make the right choice for their application. 
The integration of the switch – meaning the way the switch fits into its usage environment – is highly important. This includes many parameters such as the means of actuation, tolerances, temperature performance, and the climate/environment the switch will be used in. Each of these items will impact both the performance of the switch and the definition of its specification. 
Understanding such integration is a core value of reputable and experienced switch manufacturers such as C&K. As we design and manufacture efficient and robust products, our relationship (and ability to communicate) with the customer is of primary importance, as the switch and system have to interact correctly.
During discussions, a design may be proposed. However, testing of early prototypes is essential to assess performance and robustness, both alone and in the application. Here, C&K can rely on its extensive network of laboratories in each region to guarantee products and designs, as well as assessing product proposals at an early stage. Our engineers fully understand that every detail counts. 
While it is essential that any solution reflects the features and requirements that have been defined or highlighted, it must also meet the cost constraints to be commercially viable, and meet the needs of the customer. In this context, 'cost' refers to more than just the cost of the component; it also has to include everything needed to integrate the solution, for example connection costs and assembly costs – the so-called 'total cost of ownership'. 
At C&K we have a wealth of experience in switch design, and access to multiple contact technologies, uniquely positioning us to be able to not only meet technical parameter requirements, but also cost objectives. 
However, this approach to design is only valid if the final design is well controlled in manufacturing so that every single product meets the needs of the customer. In many ways, the manufacturing process is at least as important as the product itself. As designers and manufacturers, we are able to adapt our processes and optimize our tools and machines to meet the needs of all customers and designs. In a market where much of the assembly is manual, C&K manufacturing is fully automated, giving high levels of repeatability and, therefore, reliability. 
In summary, delivering custom solutions is much more than just meeting a specification. To be truly successful you have to combine expertise with design excellence, innovative manufacturing engineering, attention to customer expectations and cost control. 
In short, a holistic approach to custom switch design is the key to success.

Eric Grange
Global Segment Manager
Automotive