Thermostats and HVAC Controls
Thermostats and HVAC Controls
By Mike Bolduc | April 24, 2017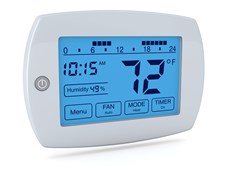 Home owners and building managers expect their thermostat systems and HVAC controls to function reliably around the clock in order to keep buildings safe, comfortable and energy efficient – after all, it's no fun when the air conditioning crashes on a 90-degree summer day. To continuously keep buildings warm or cool in any type of environment, thermostats should be designed with high-quality, long-lasting switches.
Whether manual or programmable, tactile switches are best used for thermostats since they are inherently smaller and more flexible than many other switch technologies. These types of switches afford the capability of multiple thermostat mounting and actuation configurations, providing greater flexibility along with the ability to customize the switch for temperature-specific needs. Haptic (sound and feel) customization can also communicate the perception of a high quality product to the end customer.
Instead of a central fan and duct system commonly seen in US homes, oil and natural gas boilers can also be used to warm up a building or home by circulating hot water through pipes to radiators and under floor heating systems. More commonly found in Europe, wall mounted water heaters are used to regulate building temperature by heating water and circulating it through tubes under the floor. The heating and cooling controller is mounted directly on the wall heater as opposed to a separate thermostat. As with thermostats, tact switches are commonly used as the operator interface to control and program the device.
Because HVAC equipment and controllers can be located in utility rooms, basements, and other dirty environments, the switches used on these products need to be designed to accommodate harsh conditions. Corrosion resistance is a key factor to consider in order to maintain reliable electrical signals in the presence of dust or moisture.  With thermostats and commercial room controllers, cycle life is also an important consideration as these products are generally built to last up to ten years.
C&K supplies a full line of switches for thermostat and HVAC equipment, including tact, slide and DIP switches for configuration, programming and temperature control of boilers and water heaters. We also provide tact, DIP, snap and rocker switches for controlling programmable thermostats, furnace and air handler control boards and cabinets, kitchen and baseboard fan heaters and electric radiators. Our HVAC offerings also include detect switches and tamper prevention options for multi-unit heating appliances such as heat cost allocators.
No matter what your thermostat or HVAC needs are, C&K's products, with their reputation for quality and a long lifecycle, are ideally suited for these demanding applications that need to work continuously without interruption.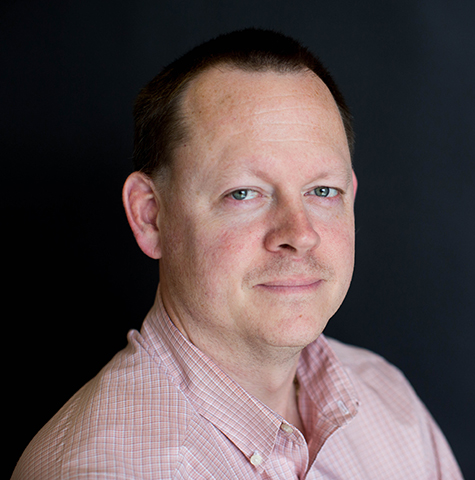 Mike Bolduc
Global Segment Manager
Industrial & Medical