Building Automation
Building Automation Switches
Performance, reliability and durability are key requirements when it comes to keeping residential and commercial buildings safe, comfortable and energy efficient. Home owners and building managers expect their building automation systems to function reliably around the clock. C&K's products, with their reputation for quality and a long lifecycle, are ideally suited for demanding applications in harsh environments.
Customers across the globe rely upon the high-performance, reliable switches for HVAC, lighting, energy management and elevator-related applications that make up C&K's building automation product portfolio:
HVAC Equipment

 

– C&K supplies a full line of switches for HVAC equipment, including tact, slide and DIP switches for configuration, programming and temperature control of wall heaters (boilers) and tank-less (instantaneous) water heaters. The company provides tact, DIP, snap and rocker switches for controlling programmable thermostats, furnace and air handler control boards and cabinets, kitchen and baseboard fan heaters and electric radiators. C&K's HVAC offerings also include detect switches and tamper prevention options for multi-unit heating appliances.
Lighting

 

– C&K has switches for every possible lighting need, from tact, DIP and slide switches for on/off control, programming and reset of lighting controllers and switch timers – to those for tamper protection, timer and sensitivity settings on indoor occupancy detectors. The company also has a full line of switches for automatic blinds, shades and shutters, including tact switches for controllers and snap switches for limit or position sensing.
Energy Management

 

– C&K carries a complete offering of standard and customized products for auxiliary switches and trip control units, including tact switches for energy monitors, meters and controllers – as well as those that control power, reset and operating buttons on radiator valves and electric outlets.
Elevators

 

– C&K offers a complete line of tact, DIP, toggle and keylock switches for use as lockout, call and floor select buttons, or for use in the main control board and top of car (TOC) controllers.
C&K's large selection of reliable, high-quality building automation switches, combined with the company's custom design capabilities and track record in the industry, set its switches apart from other offerings and solutions.
Select a product to view technical specifications, drawings and request a sample.
Applications
Thermostats

Wall Heaters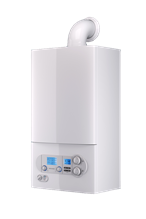 Hot Water Heaters

HVAC Equipment

Heat Cost Allocator

Electric Radiator Controls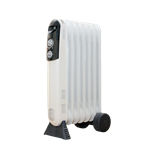 Motion Detectors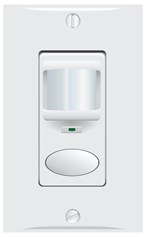 Programmable Light Timer

Energy Management & Protection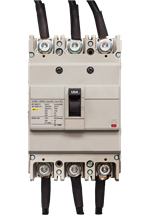 Energy Monitors & Meters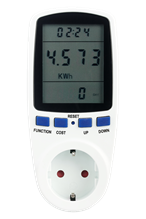 Elevators

Lighting

Key Products
KSU

 Micro Mini Detect Switch