C&K business expansion picks up pace with new corporate leadership appointment
C&K business expansion picks up pace with new corporate leadership appointment
By News Author | April 16, 2019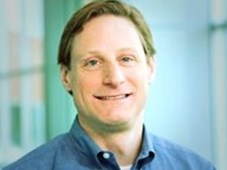 C&K, renowned worldwide as a leading manufacturer of high-quality electromechanical switches, has appointed mergers and acquisitions (M&A) expert Ted Arnstein as Senior Vice President (SVP) of Corporate Development, a newly created role to support the accelerated growth of the business, reporting directly to the Chief Executive Officer, John Boucher. The new hire follows Scott Smith being named as the company's first Chief Revenue Officer earlier this year.
C&K announces this management appointment during a period of rapid international expansion. The company continues to broaden its product portfolio and customer base in new and existing markets including automotive, medical, industrial, aerospace, high-end consumer and the Internet of Things (IoT). As SVP of Corporate Development, Mr. Arnstein will play a pivotal role in steering the company's growth strategy, long-range planning and key acquisition initiatives.
Mr. Arnstein has more than 20 years of international M&A experience across a wide range of commercial management roles, including as head of corporate development for Sensata Technologies, one of the largest providers of mission-critical sensor solutions to the global transportation, industrial and aerospace markets, and a similar position at NXP Semiconductors, a global manufacturer of mixed-signal integrated circuits headquartered in the Netherlands.
Before joining NXP, Mr. Arnstein spearheaded the technology investment banking arm of Deutsche Bank, located in Boston, where he worked closely with many leading electronics companies to advise on major strategic mergers, acquisitions, divestitures and recapitalizations. Most recently, he ran a consultancy advising CEOs on a diverse range of strategic options to accelerate growth and realize long-term corporate objectives. This followed several years as head of corporate development at Cimpress, the parent company of Vistaprint and other leading mass-customization brands.
"I'm delighted to welcome Ted to our corporate leadership team," said John Boucher, CEO of C&K. "His successful track record in scaling up major companies means he is ideally placed to implement our business development strategy to increase C&K's presence worldwide. I'm sure he'll play a key part in the ongoing success of our business."
"It's an exciting time for C&K given the impressive growth trajectory which has already been achieved, and the ambitious targets for future expansion. With its global workforce, competitive manufacturing and high-quality product portfolio, I'm very much looking forward to joining the company's dynamic management team and making a major contribution to scale the business," said Mr. Arnstein.