Truck
Switches for Trucking Industry
Vehicle designers for the trucking industry need to make sure that their applications and solutions can withstand a life on the road where the vehicles are almost constantly in motion, all week long. Controls and notifications need to be responsive enough so a driver knows they're working – but built on a foundation of reliable technology that won't burn out while on the way to a delivery in the middle of the night. 
C&K manufactures a variety of high-performing, long-lasting switches for the trucking industry, including cab switches, instrument panel switches, wiper/signal stalk switches, interior controls, seat belt latch verification, seat occupancy detection, panel closure detection and motion limit sensing. Our switches enable designers to merge the modern in-cabin driving experience with equipment that lasts.
Select a product to view technical specifications, drawings and request a sample.
Applications
Cab / Cabin Switches

Instrument Panel Switches

Wiper / Signal Stalk Switches

Interior Controls

Seat Belt Latch Verification & Seat Occupancy Detection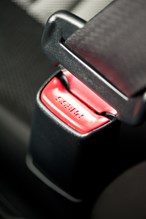 Panel Closure Detection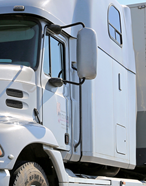 Motion Limit Sensing

Key Products
PVA

 Short Stroke Key Switch