Bus & Rail Switching Solutions
Bus & Rail Switching Solutions
With all the different responsibilities they have, bus drivers need equipment that works easily and consistently as the safety of their passengers is most important. From responsive and reliable switches and grips that make sure doors open and close as planned, to sensors that alert the driver that there are passengers still boarding or disembarking – it is critical that only the highest-quality technologies are used. 
C&K's portfolio of switches for the passenger transportation industry have successfully powered some of the most innovative and driver-friendly designs in use today. From instrument panel and overhead controls, to cabin switches, grip/joystick switches, wiper/signal stalk switches, dashboard controls for the mirrors, doors, windows, and GPS, to interior controls, seat belt latch verification, seat occupancy detection and panel closure detection, C&K's reliable, high-performance switches ensure everyone gets to their destination on time.
Select a product to view technical specifications, drawings and request a sample.
Applications
Instrument Panel and Overhead Controls

Cab / Cabin Switches

Grip / Joystick Switches

Wiper / Signal Stalk Switches

Bus Dashboard (Mirror, Door, Windows, GPS)

Interior Controls

Seat Belt Latch Verification & Seat Occupancy Detection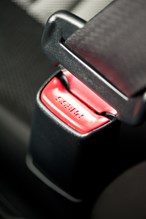 Panel Closure Detection

Key Products
KSC

 Sealed Tact Switch for SMT
K12

 High Performance Key Switch
ZMS

 Subminiature Snap-acting Switch