Energy & Utility
Energy & Utility Switches
Customers in the Energy & Utility industry require switches that are long-lasting and able to withstand the stressful environments that they'll be used in – from outdoor and indoor power plants, to ocean-bound drilling stations, to modern utility meters that act as a communication hub between customer and utility, communicating usage patterns, billing history and pricing information. 
Those designing products for use in the industry need to be sure that the switches they incorporate can perform as advertised, are long-lasting – and are resistant to tampering and environmental stresses. 
C&K's custom designed and catalog Energy & Utility switches are recognized for their history of successfully performing under pressure in mission critical situations. They are developed to be long lasting and to survive harsh operating conditions and corrosive environments – all while being available in a variety of miniature and ultra-miniature form factors that can handle both commercial and Industrial temperature ranges. 
Switches are available in four main application areas within the Energy & Utility space: Metering products, such as electrical, gas and water meters; Power Distribution equipment, such as recloser controls, voltage regulators and protection relays; Switchgear, such as transfer switches and air circuit breakers; and Programmable Power Supplies. 
Select a product to view technical specifications, drawings and request a sample.
Applications
Programmable Power Supply

Solar Inverter

Battery Chargers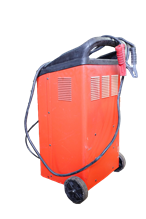 Meters - Electric / Gas

Power Distribution Equipment