7000 Series Locking Lever Toggle Switch with "Grip Tip" Actuator
7000 Series Locking Lever Toggle Switch with "Grip Tip" Actuator
7000 Series Locking Lever Toggle Switch with "Grip Tip" Actuator

By Troy Dixon-Sekaquaptewa | December 09, 2021
What is a Locking Toggle Switch?
Locking lever Toggle switches are designed to help prevent tampering or unintentional actuation.
The unique design requires the toggle actuator to be pulled up (pull-to-unlock) before moving the switch to another position.
This helps prevent the toggle switches from being switched on or off accidentally (accidental actuation).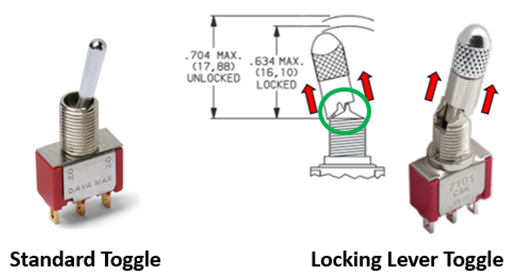 The standard and locking lever 7000 Series Toggle Switches have been the industry standard for many years. C&K is excited to announce an updated version of the trusted locking lever toggle switch with its never slip grip tip. The 7000 Series locking toggle switch is now available with a knurled grip for nonslip performance.  With a gloved hand, getting a proper grip on a smooth actuator can sometimes be difficult. The new grip-tip actuator offers a textured surface to ensure a firm grip on the actuator when moving it from one position to another. The increased reliability of this "Grip Tip" product improvement ensures confident, easy switching regardless of gloves or other hand protection in use.

Typical Applications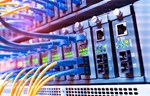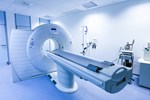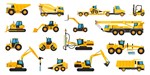 Control Panels              Telecommunications             Instrumentation                        Medical                     Heavy Equipment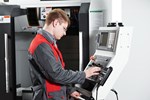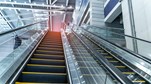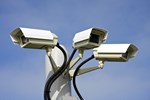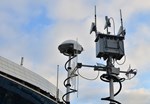 Industrial Instruments            Lifts / Escalator                Security System                    LED Lights                          Detection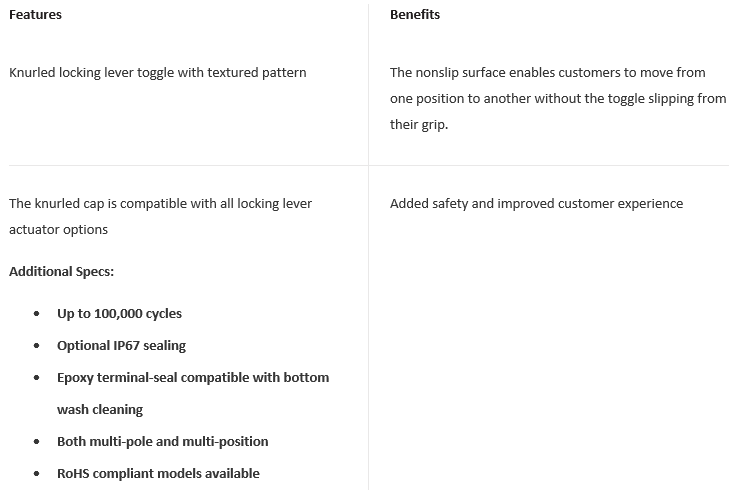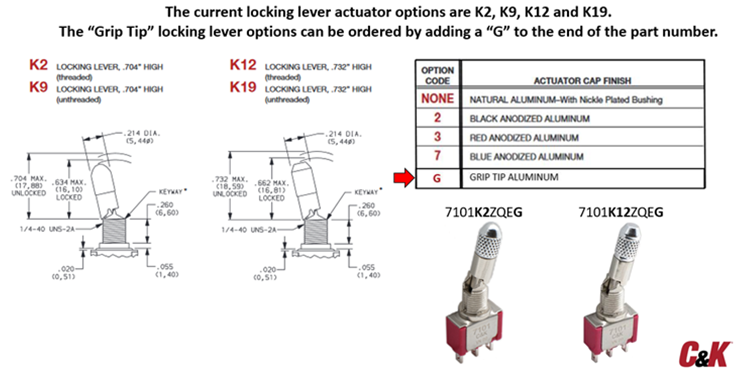 FINAL THOUGHTS
Whether you're working on a new design or updating an existing design, the extra security and ease of use provided by C&K's new 7000 Series toggle switch "Grip tip" locking lever is the right choice for your application. C&K's rich legacy of electromechanical switches, along with its vast portfolio and resources, ensure the highest standards in function and performance. Please click here: Product Flow Chart or visit our C&K website to learn more on our Toggle 7000 SERIES MINIATURE TOGGLE SWITCH product offering.