Switches at the Heart of Safety and Security
Switches at the Heart of Safety and Security
By Mike Bolduc | October 29, 2018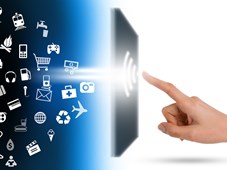 At home or at work we are all familiar with the many different types of device which have been installed to safeguard our lives and property. Smoke and carbon monoxide alarms, fire alarms and sprinkler systems, intrusion alarms, video security and access controls are now commonplace in the office, school, hospital, factory and indeed the home. With the rise of IoT technologies, comes the concept of the smart home or smart building, where access to cheap electronics is enabling a range of intelligent sensors which can be integrated into networks and the cloud. Most of these products can be controlled by mobile apps on users' smartphones and other iOS or Android devices.
Competition is fierce in the smart building sector, with innovative new start-ups challenging established electronics manufacturers, giving consumers a bewildering choice, ranging from DIY systems to high-end home security systems.  Additionally, products such as Hive and Nest enable "plug and play" configuration of smart home systems, interacting with products such as Amazon's Alexa and Google's Assistant to enable remote control of devices.
In such a fast changing market, particularly given that lives depend on this equipment, regulation and standards are crucial, ensuring that devices operate when required and as specified. Within Europe, CE marking on a product is used to signify conformity with all relevant health, safety, and environmental protection standards, and this marking is required for any product which is either made or sold within the European market. Gaining CE marking can be a very complex process, requiring rigorous design verification and testing, and it is therefore extremely important that manufacturers of safety and security systems carefully select the right suppliers and components when designing their equipment.
Standards apply not only to the systems themselves but also to the components within them, such as switches, which perform a number of functions across the whole range of security and safety devices. Smoke alarms have prominent test/reset buttons which must function reliably over the life of the detector and be suitable for the environment in which the detector is located. Connected devices may often use DIP switches to enable addresses to be setup on the building network. Many safety and security devices, such as control panels, outdoor lights and sirens, motion sensors and door and window sensors use switches for tamper protection.
The format of these switches will vary depending on the mechanical layout or environmental requirements of the device, but can include basic snap acting switches, tact switches, or miniature detect switches.
These switches need to work reliably under harsh conditions, with regulations in some countries, including Europe, mandating performance in the presence of corrosive gases such as sulphur dioxide. International standards for alarm and security systems, including electronic access control, alarm transmission, video surveillance, fire detection and fire alarm systems are defined by IEC Technical Committee (TC) 79, which also covers interoperability between these different devices, increasingly important given the growth in IoT connected devices.
As a provider of innovative switch solutions for over 50 years, C&K has an uncompromising approach to quality and reliability, with its manufacturing locations being ISO 9001 and TS16949 certified. C&K's range includes more than 55,000 standard products and 8.5 million switch combinations and the company is recognised for its custom design capabilities as well as its responsiveness when addressing market requirements. To meet the needs of its customers in the smoke detector market, for example, C&K has qualified a selection of its switch products, including its popular KMR, KMT and KSC ranges, to IEC 60068-2-42:2003 standards, making it easier for designers to have confidence when choosing these products for integration into any smoke detector system aimed at the European market.
Some forecasts predict there will be 200 million internet‑connected wireless smart home security and safety products installed worldwide by 2020 and, in Europe the total home security market is expected to achieve a CAGR of more than 25% between 2015 and 2020. With lives depending on this equipment, it is important that it operates when required and/or activated and individual devices must meet relevant standards. Crucially the components making up these devices must also meet relevant standards, including the switches, whose use is widespread throughout various types of safety and security device.
As an ISO registered company and recognised global supplier of high quality, reliable switches, C&K can be trusted to have the right solution for the most demanding of home security and safety applications.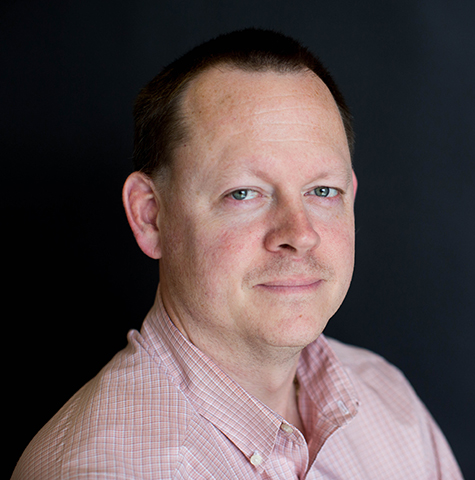 Mike Bolduc
Global Segment Manager
Industrial
(Source: https://iecetech.org/Technology-Focus/2015-08/Keeping-smart-homes-safe-and-secure)