C&K Classified as Master Supplier by Airbus Defence & Space for Fifth Successive Year
C&K Classified as Master Supplier by Airbus Defence & Space for Fifth Successive Year
By News Author | July 10, 2018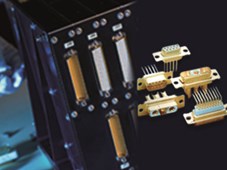 C&K, one of the world's most trusted brands of high-quality electromechanical switches and connectors, today announced that the company has been awarded the coveted Master Supplier classification by Airbus Defence & Space for the fifth consecutive year. Being named a "Master Supplier" is an exclusive status held by just a few highly valued partners of Airbus Defence & Space, a division of Airbus Group. 
The award was granted following a formal supplier evaluation review grading major suppliers on five key parameters – logistics, commercial, technical, customer support and quality. C&K received excellent grades in all areas of Airbus' Supplier Evaluation and Development process, continuing to meet or exceed its needs across the board. 
Remi Antoine, Aerospace Segment Manager at C&K, commented: "This most recent award is a testament to the hard work and dedication of our team in ensuring that Airbus – and all of our customers – benefit from using the industry's highest-quality connectors and components while receiving exceptional customer care."   
C&K's portfolio of high-quality, high-performance and reliable aviation-specific switches and space-specific connectors are made to withstand even the harshest environments and conditions – including repeated use during long flights or the vacuum of space. For more information on C&K's portfolio for the space industry, visit https://www.ckswitches.com/markets/aerospace/space/.