Sport & Recreation
Sports Vehicles Switches & Controls
Switches used in off-road and marine sport and recreation vehicles need to be resistant to chemicals and weather – while also being able to handle rugged environments. The switches are constantly being turned on and off and experience continuous vibration from the engines of the small vehicles they're attached to.
With those requirements in mind, C&K has developed a line of switches perfect for the sport and recreation industry. Our reliable, high-performance and chemical shielded/weather protected switches are available for instrument panels, handle bar controls, seat belt latch verification, seat occupancy detection and bilge pump float activation – and can handle whatever challenge you throw at them.
Select a product to view technical specifications, drawings and request a sample.
Applications
Instrument Panels (Outdoor Exposure)

Handle Bar Controls

Seat Belt Latch Verification & Seat Occupancy Detection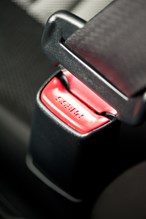 Bilge Pump Float Activation (Marine Only)