Construction
Heavy Duty Switches For Construction Vehicles
Equipment made for the construction industry must stand up to the harshest conditions. Construction vehicles and machinery can be subject to all kinds of weather circumstances – from extreme heat to extreme cold and everything in between – which means the switches used in said equipment must be able to withstand any environment. In addition, switches in construction vehicles are used hundreds of times a day, every day, for several days in a row. Designers need to be certain that the switches they use won't break down before a building is completed. 
C&K manufactures a variety of switches for use in the construction industry that are powerful, reliable and responsive to the touch, including instrument panels (rated for outdoor exposure), cab/cabin switches, grip/joystick switches, remote controls for cranes, machinery handling equipment, seat belt latch verification, seat occupancy detection, panel closure detection and motion limit sensing.
Select a product to view technical specifications, drawings and request a sample.
Applications
Instrument Panels (Outdoor Exposure)

Cab / Cabin Switches

Grip / Joystick Switches

Remote Controls for Crane / Handling Equipment

Seat Belt Latch Verification & Seat Occupancy Detection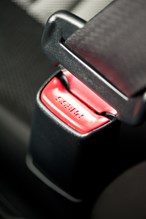 Panel Closure Detection

Motion Limit Sensing

Key Products
ZMS

 Subminiature Snap-acting Switch
ZMS

 Subminiature Snap-acting Switch