Factory Automation
Factory Automation Switches
When it comes to factory automation products, safety and performance are key requirements necessary to keep modern production lines running smoothly and efficiently. In addition, the harshness of the typical manufacturing environment presents a challenge to many components and systems. That's one of many reasons why so many equipment suppliers choose to build C&K switches into their automation products.
C&K provides switch solutions for almost every factory automation application. In addition to core automation components such as motion controls, timers, relays, and circuit breakers, C&K products are also found on machine safety systems, power supplies, and communication gateways.
Motion Controllers

 

– C&K has an extensive portfolio of DIP, miniature slide, toggle, and tact switches to accommodate the various configuration and control needs of variable speed drives, PLC's, servo motors, and other motion controllers.
Timers & Relays

 

– C&K's tact and DIP switches are used extensively for control and configuration of voltage, power, and temperature monitoring relays, automation timers, and motor protection (overload) relays.
Circuit Breakers

 

– C&K has a long heritage providing DIP and snap switches for motor starters, air type breakers, and molded case circuit breakers (MCCB). C&K provides both standard and rotary DIP products for circuit breaker settings as well as a full line of auxiliary switch solutions to detect trip status and other breaker conditions.

Select a product to view technical specifications, drawings and request a sample.
Applications
PLC / Motion Controllers

Motor Protection & Control

Timing, Control & Safety Relays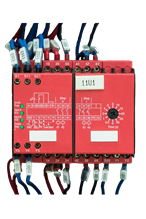 Safety & Position Sensors

Barcode Scanners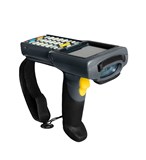 M2M Communication

CNC / Machinery Controls

Valve Actuators